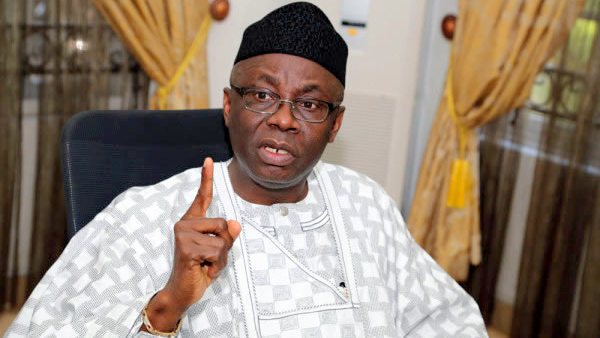 A former Vice Presidential Candidate, Pastor Tunde Bakare, has called for the regulation of social media in order to curb fake news.
Recall that the federal government had announced a plan to censor social media after the #EndSARS protests and there have been calls by some Nigerians to regulate cyberspace in order to curb hate speech and fake news.
In an interview in Lagos on Tuesday, Bakare, the General Overseer of the Citadel Global Community Church asked the government to check the excesses of social media which may be used to cause violence in the country.
The cleric also noted that the recent #EndSARS protests were aggravated by social media users. He said fake news was propagated during the protest which led to the carnage and looting of properties in Lagos and other parts of the country.
Bakare advised the government to listen to the people and meet the demands of the #EndSARS protesters. The cleric also urged President Muhammadu and the National Assembly to formulate laws that will be beneficial to all Nigerians.
Speaking on his presidential ambition, Bakare said he was destined to rule the country, stating that his ambition was not a matter of life and death. He noted that a day will come like Joe Biden that he will be president of Nigeria.
Bakare also called for the reinvention of a new Nigeria, where selflessness will be the driving force for nation-building.