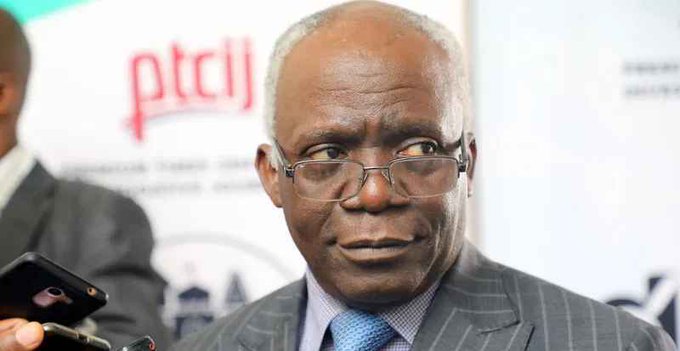 Human rights advocate and senior lawyer, Femi Falana has challenged the Federal Government on the creation of new Colleges of Education.
Recently President Muhammadu Buhari approved the establishment of six new Federal Colleges of Education in each of the six geo-political zones of the country.
POLITICS NIGERIA reports that the new institutions will be located at Bauchi, Benue, Ebonyi, Osun, Sokoto, and Edo States.
However, Mr Falana said the new institutions are needless since the existing ones are not adequately funded.
The rights activist spoke in a virtual meeting with students which was organised by the Socio-Economic Rights and Accountability Project (SERAP) on Friday.
"This is an era that students and their leaders need to come in. If there are no funds, you don't take care of the existing institutions. Why are we setting up new ones?"He lamented the rate at which institutions are being used as compensation for public officers.
"The chief of Army staff is setting up a university in Borno state. The chief of Air staff is trying to set up an aviation University in Bauchi.
"This should not be allowed. This is where the students should let the government know that we need to fund the existing institutions. It is only when they are okay, when they are well expanding and when they are funded that you can begin to set up new ones."
Also, Mr Falana condemned the repression of student activism and the proscription of students' union bodies. Over the years, university authorities have rusticated student leaders who questioned the activities of the school management.
"I can tell you that in my 38 years of legal practice we must have assisted over 500 student leaders to go back to school and complete their programs. You know, some of them are doing very well in the country today," he added.
Speaking on how students can be safe from victimization, he said:" We do not encourage violence on campus. We do not encourage students to get involved in violence because you can make your demands without getting involved in violence."
He, however, encouraged students to stand against corruption and the oppressive moves of authorities in the tertiary institutions.