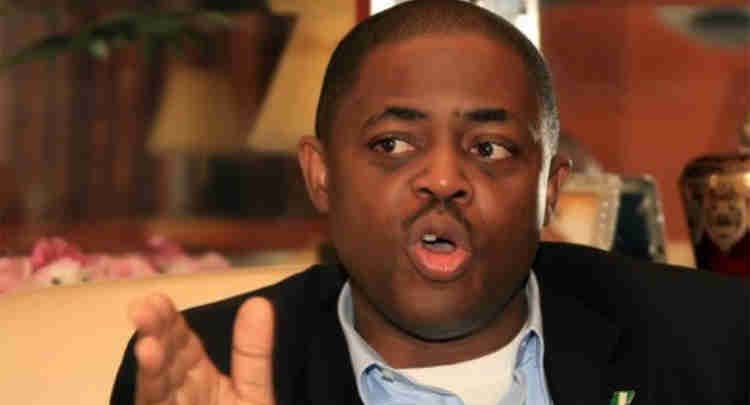 A chieftain of the ruling All Progressives Congress (APC), Femi Fani-Kayode, on Tuesday continued his feud with the British Deputy High Commissioner to Nigeria, Ben Llewellyn-Jones, asking the European country to recall him.
POLITICS NIGERIA reports that Llewellyn-Jones had accused the former Nigerian Minister of making disparaging remarks.
Responding to a question on if there were triggers for violence leading up from the campaign to the 2023 elections while speaking on Nigeria Info on Sunday, Llewellyn-Jones decried the controversial statement attributed to Fani-Kayode who is a member of the APC Presidential Campaign Council (PCC).
He also lamented that the ruling APC had yet to distance itself from some comments made by Fani-Kayode.
But Fani-Kayode fired back, saying Nigerians are no longer Britain's "slaves".
This morning (Tuesday), Fani-Kayode continued his criticism of the British envoy.
He wrote on his verified Twitter handle: "I call on the British Govt. to recall @benllewellynjo1, the Dep. British High Commissioner, from our country for interfering in our internal affairs and attempting to involve himself in our politics.
"Like a bull in a China shop, he is bullish, uncouth, dangerousiy incompetent and painfully inconsiderate.
"He is better suited to work as an air host/hostess on British Airways, serving drinks and food to the passengers in the economy class of the long-haul London/New York trans-Atlantic flight route, than working for the British High Commission in Nigeria.
"It is a sign of great disrespect to our country that a so-called diplomat that is as shallow, dim-witted, intellectually-stunted, partisan, unprofessional, partial, arrogant, forward, disrespectful and limited in his knowledge base as this can be sent here to represent the UK. We deserve far better."