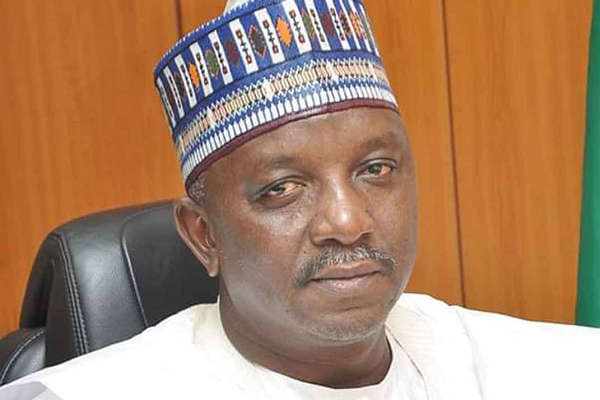 The Federal Executive Council (FEC) Wednesday approved multi-billion Naira contracts to boost power supply in Daura in Katsina state, Yobe state and other parts of the country.
The Minister of Power, Mr Abubakar Aliyu, made this known while briefing State House correspondents at end of the weekly FEC meeting chaired by President Muhammadu Buhari.
In his words:"Council approved award of contract for the engineering procurement, construction and financing on the implementation of 330 KV and 132 kV line transmission lines and 33 KV, 11 KV and 400 PE distribution line project under phase 1 of the presidential power initiatives in favour of two contractors in the sum total of $581,629,355.93, inclusive of 7.5%, at the prevailing exchange rate with period of completion 36 months as indicated.
"The recipient companies for lot one, from DL from Benin and Enugu DISCOS, Messes SLD electric. Then, Lot DM 3 Abuja, Jos, Kano, Kaduna DISCOS, Messes China civil engineering construction cooperation totaling distance of around 13,000 kilometers for the two LOT and it has been graciously approved by council.
"Council approved the award of contract for the construction of 750 kilowatt solar PV power plant at the headquarters of the where TCN is also situated in favor of Proserv Energy Services Limited in the sum of N1.6 billion inclusive of 7.5% VAT with completion period of six months.
"Council also approved a routine maintenance for the Transmission Company of Nigeria. The council approved contract for the upgrading of the substation in Potiskum town in Yobe State with 132 power transformer. It is an existing substation, which has been there for a very long time with only one transformer and it serves a lot of areas around Potiskum, it is the largest town in the State with a very huge population and is the hub for commerce and transportation. So, with this upgrade, Potiskum will become a hub for electricity transmission and distribution.
"The other component of it is the line bringing additional line from Damaturu. Before now, the line is coming from Gombe, which is over 200 kilometers. It is a 132 single line coming into Potiskum to power the substation. So, having now 330 substitution in Damaturu, that makes it easier and more prudent to take electricity from from Damaturu to Potiskum over a distance of 120 kilometers. Because the longer you take the electricity on a 132 line, you get low quality of electricity.
"So, with the 132 from Gombe single line and now this proposed one coming from Damaturu to Potiskum, you will have double circuit and with additional transformer of 132 cable, that is one by 60 MB. The second one on that memo is construction of two by 60 MBA and 132 line a transmission substation at Sapade in Ogun state and in favor of Messes VNK international technologists at the total cost of a foreign component $10.2 million and local component of N3.3 billion naira. The third one is the supply and installation of 33 KV substation equipment at Emirate Katsina state, in favor of eases Power Deal Construction limited in the sum of N4 billion," he said.