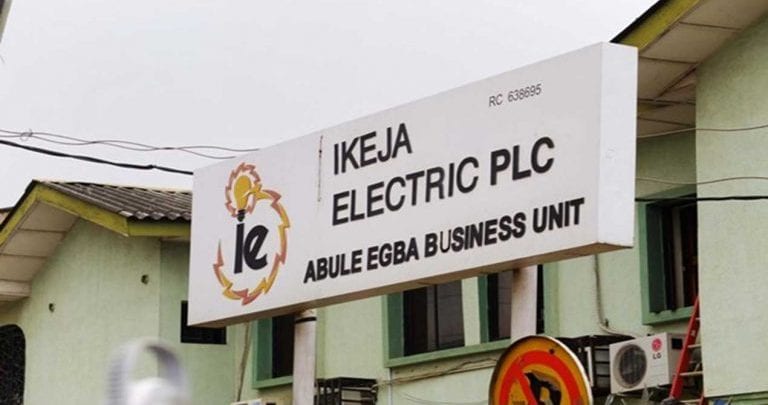 The two months of free electricity to be enjoyed by Nigerians has not been approved by the federal government, Ikeja Electric Plc has said.
This news medium had reported the Association of Nigerian Electricity Distributors (ANED), which is the umbrella body of the Distribution Companies (DisCos), said Nigerians will soon enjoy electricity for two months without paying charges.
But in a statement sent to POLITICS NIGERIA on Thursday, Ikeja Electric asked customers to continue paying their bills pending the approval of the stimulus package by the federal government.
"The Management of Ikeja Electric Plc wishes to state that it fully supports the ongoing efforts of the National Assembly, in collaboration with the Federal Government, to consider a proposal on the possibility of providing free electricity for two months as part of COVID-19 palliative for customers," the company said in a statement.
"However, it is important to point out that at the moment, it is only a proposal and is still undergoing stakeholder reviews on its feasibility. It has not been approved by the Government as a stimulus package or palliative.
"As such, the ability of the DisCos to implement this proposed palliative is subject to the stimulus package being passed by the National Assembly and signed into law by Mr President.
"We urge all customers to continue to pay their utility bills as usual, while on our part, we shall continue to serve and put our customers first during this difficult period."
Similarly, The Ibadan Electricity Distribution Company, IBEDC, also issued a statement;
"In view of the proposal by the House of Representatives to provide 2-month Free Electricity to Nigerians, we wish to state, that the Management of Ibadan Electricity Distribution Company Plc. (IBEDC) is fully in support of any palliative measure introduced by the government to alleviate the suffering of Nigerians occasioned by the COVID -19 pandemic. However, we wish to bring the following to the attention of our customers:
1. The 2 months Free electricity bill is still at proposal stage, it is not signed into law yet as such Is not binding on DiSCOs for now.
2. The electricity we supply to customers is not free
3. Prepaid customers need to vend energy to avoid service disruption when they run out of energy units
4. Postpaid customers need to pay their outstanding bills, because if the palliative measure is approved it will not cover past bills
5. We urge all our customers to continue to pay their bills or vend as usual to avoid being stranded in case the palliative measure bill is not approved
6. If the palliative measure is approved, monies paid by customers (prepaid & postpaid) during the agreed 2 months will be credited to customers account to be utilized for future bills or energy units.
7. We are not yet sure of the proposed 2 Months to be covered, either March and April or April and May 2020."
"Finally, we appeal to customers to manage their energy usage at this critical period to avoid accumulating huge bills that may be difficult to pay in the advent that the palliative measure is not approved."