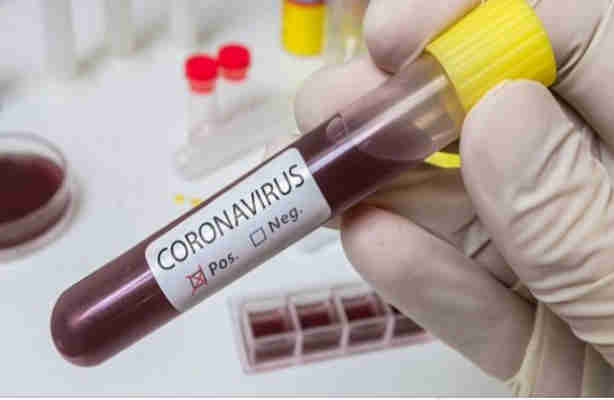 The federal government has disclosed its plans to release 10 billion naira to the Lagos State government in order to fight the surge in the coronavirus pandemic.
According to data released by the Nigeria Center for Disease Control (NCDC), Lagos state has the highest number of coronavirus cases in the country.
A breakdown of cases by states shows that Lagos State has recorded 32 cases, Abuja with 10 cases, Ogun State three, and Ekiti, Oyo Edo, Bauchi, Osun, and Rivers have one case each.
The move to release funds was disclosed at a meeting of the leadership of the National Assembly, the Governor of the Central Bank of Nigeria, Godwin Emefiele, and the Finance Minister, Zainab Ahmed, held on Wednesday.
POLITICS NIGERIA understands that the meeting was over the planned review of the 2020 budget.
In her presentation, Ahmed said the Nigerian economy was already fragile and vulnerable prior to COVID-19 and oil price decline.
She said the impact of the pandemic which resulted in the international crisis created a disruption in travel and trade, and put "increasing pressure on the naira and foreign reserves as the crude oil sales receipts decline and the country's macro-economic outlook worsens."
"The decline in international oil prices or domestic production may be magnified if a severe outbreak of the pandemic occurs in Nigeria, she added.
The minister disclosed that the federal government would be releasing N6.5 billion in two tranches (N1.5 billion and N5 billion) to the NCDC as an intervention to assist in the fight against the spread of the COVID-19 disease in Nigeria.
The Lagos State Government would also receive financial support from the federal government to the tune of N10 billion to combat coronavirus spread in the state, she said.
She also informed the lawmakers that Nigeria had received a grant of $18.2 million from Japan for strengthening seven NCDC centres across the country. "And N1 billion would be released by the government to pharmaceutical firms in the country," she said.
On his part, Emefiele said, "while we would expect to see a decline in our expected growth projection for 2020 relative to 2019, the exact impact will be dependent on how well the coronavirus is contained over the next few months, and how long low oil prices persist."