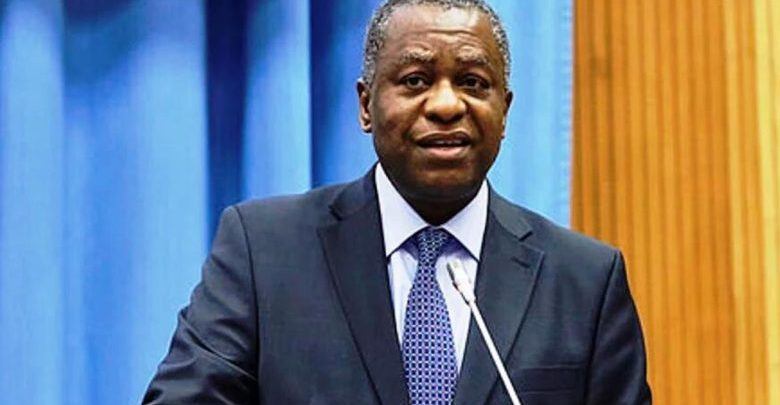 The minister for foreign affairs, Geoffrey Onyeama, has outlined plans of the federal government to bring evacuate Nigerians stranded abroad.
POLITICS NIGERIA earlier reported the decision of the government to commence the evacuation this week.
According to the Chairman of Nigerians in Diaspora commission, Abike Dabiri-Erewa, over 3,000 Nigerians are waiting to be evacuated from the United Kingdom, United States and other countries.
However, Mr Onyeama, who was addressing the public during the national daily briefing of the Presidential Task Force (PTF), noted that the evacuation will be done in partnership with some foreign airlines.
He stated that there are about 4,000 Nigerians ready for evacuation across the globe and the country is ready to be of help. According to him, an international flight from Dubai in the United Arab Emirates (UAE) will be coming to Nigeria on Wednesday, thus bringing in some Nigerians in the country.
For Nigerians in the United States of America, he said, an Ethiopian airline, has been partnered with to convey the evacuees to Lagos. Also, a British Airways aircraft, which was billed to evacuate UK citizens from Nigeria, will convey some Nigerians from London on Friday.
"We are trying to see if we can get a plane to evacuate our people in China. We would like to do that as quickly as possible."
Onyeama, however, stated that where to quarantine the evacuees is the challenge the authorities are currently facing.
"We have tried to get beds in Abuja and Lagos. Almost 300 beds are available in Lagos secured by state Governor, Babajide Sanwo-olu. NCDC will have to monitor them on a regular basis."
"The numbers are going up. So, a lot of resources – human and material are being used. We have to make do with what we can. Others out there have to bear with us," He pleaded.
Speaking on the assistance to be rendered after the evacuation, the minister said:" We engaging with NEMA to see to what the government can subsidise for the compatriots."
"If we had our way, we would evacuate everyone yesterday. We are trying," He concluded.