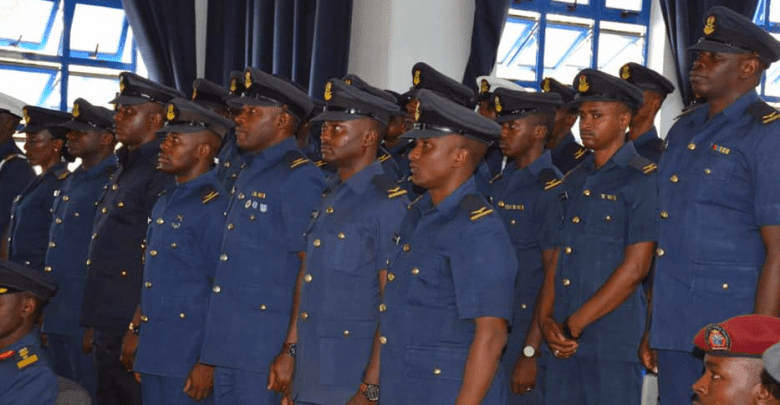 The efforts of the Nigerian Air Force (NAF) to increase capacity for more effective and efficient engagement of internal security challenges facing the Nation have received another boost with the graduation of 28 officers from the Young Officers' Course (YOC) 13/2019 at the Military Training Centre (MTC) Kaduna today, 24 May 2019.
The course is part of the NAF's sustained effort to develop the capacities of its personnel in all aspects of its operations. Speaking during the graduation ceremony, the Chief of the Air Staff (CAS), Air Marshal Sadique Abubakar, who was represented by the Air Officer Commanding (AOC) Air Training Command (ATC), Air Vice Marshal (AVM) Muhammad Suleiman, urged the graduands to be prepared to apply themselves in battling the various security challenges confronting the country, having been equipped, both in character and skills, for the tasks ahead.
In his words; "The NAF does not compromise standards and our collective commitment to excellence is paramount if the Service is to effectively discharge its constitutional role". The CAS stated that the NAF would continue to accord priority to equipping its units and personnel whilst ensuring their welfare was adequately catered for. He, therefore, charged the graduands to be innovative and come up with more proactive ways of carrying out their duties diligently and professionally.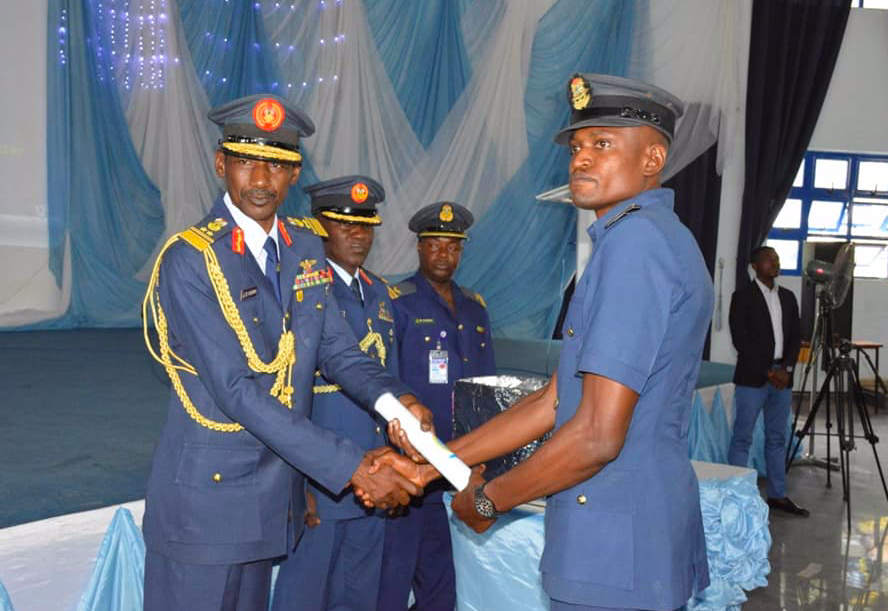 He equally urged them to uphold the high standards of discipline and loyalty the NAF was known for while ensuring they do not compromise national security or act in any manner capable of denting the good image of the Service. The AOC also thanked the CAS for his commitment to capacity building at all levels in the NAF.
Earlier in his welcome address, the Commandant MTC, Air Commodore Jubrin Usman, said that the course was designed to improve the knowledge of young officers with a view to enhancing their productivity. He stated that during the 12 weeks course, the students were exposed to lectures tailored towards developing their staff, analytical and communication skills as well as principles and practical field demonstrations on asymmetric warfare.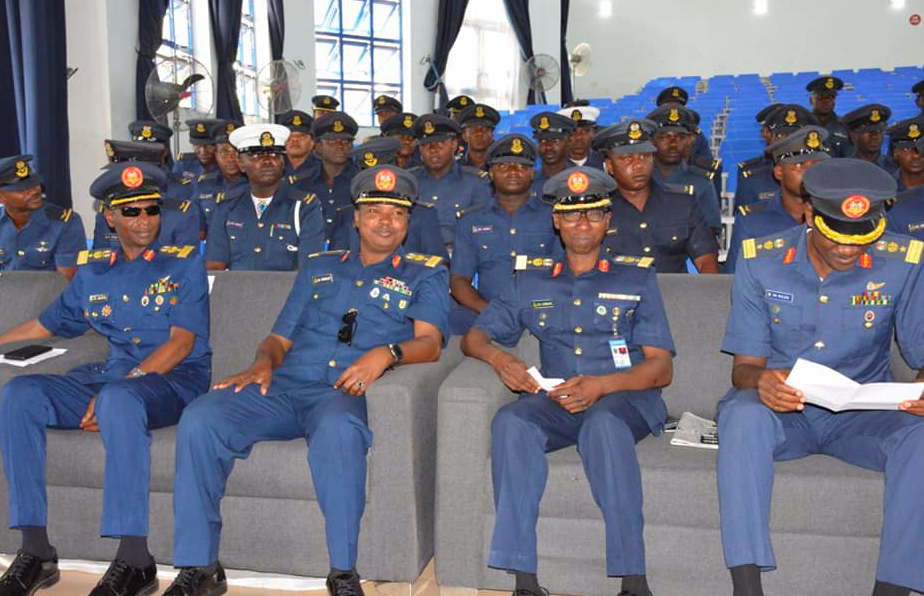 The course further emphasized on the need to conduct military operations in strict compliance with the rule of law in order to foster the much needed Civil-Military Cooperation (CIMIC), which is essential in dealing with an enlightened citizenry under a democratic dispensation. The Commandant thanked the CAS for his keen interest and support for the training activities at the MTC.
Awards were presented to graduands who had distinguished themselves during the Course, particularly those who emerged First, Second and Third in Order of Merit. The Award Winners were; Flying Officers Oriade Onireti, Ubah Ikoko and Christopher Obasi. The AOC Ground Training Command, AVM Idi Amin; Commandant Air Force Institute of Technology, AVM Cletus Udeagulu, and Commanders of co-located NAF Units were among the dignitaries who graced the occasion.