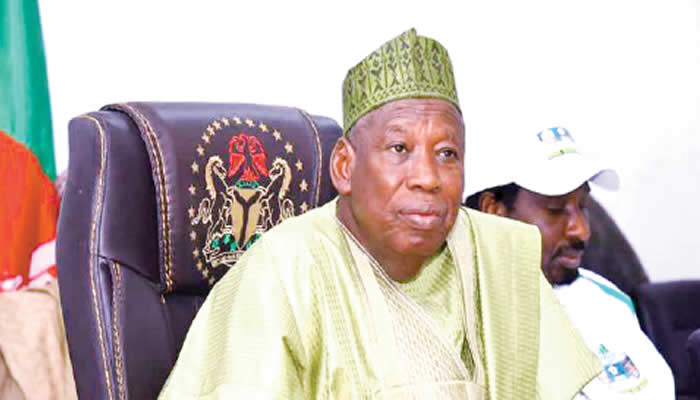 The personal residence of Dr. Abdulahi Ganduje, the outgoing Governor of Kano state, has been consumed by fire at Miyangu Street in Nassarawa GRA Kano.

POLITICS NIGERIA reports that the State Fire Service disclosed that the fire broke out on Monday night.

Saminu Abdullahi, the Public Relations Officer of the State Fire Service, provided further details, stating that firefighters arrived at the scene to find the fire already being brought under control.

Reports indicate that the fire originated in the area where Governor Ganduje kept cows, resulting in the unfortunate loss of several animals.

Additionally, numerous high-value properties worth millions of naira were reduced to ashes.

While the exact cause of the fire remains unknown, sources suggest that it may have ignited during welding activities at the residence.

Ongoing renovations aimed at transforming the premises into a fitting abode for Kano State's departing governor were still underway at the time.

This newspaper learnt that the Chief Press Secretary to the governor, Abba Anwar, declined to provide any further information on the incident when approached for comment.