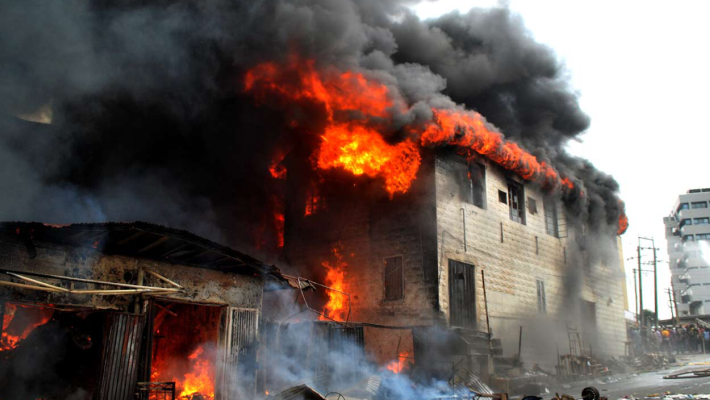 Rampaging fire on Sunday night gutted a famous Pentecostal church, Work Assembly, in Ilorin, Kwara state capital.
The inferno was said to have been caused by a power surge that torched the church auditorium, some offices, and a recording studio.
The Nation reportsthat the fire emanated from the recording studio, burning the studio down completely.
The incident was said to have occurred some minutes past 5 p.m. when all the church members and pastors had left for their houses.
Kwara State Fire Service spokesperson Hassan Adekunle said that a combined team of firemen and other security agencies prevented the destruction of the church by the raging fire.
Adekunle added, "Various security agencies, including the Nigeria Police, Nigeria Civil Defense Corp (NSCDC) and the Federal Fire Service, provided support and assistance.
"The fire crew promptly responded to the call. Upon arrival at the scene, they found that a devastating inferno had already consumed the auditorium of the church and caused significant damage.
"However, firemen managed to contain the inferno and prevent it from spreading further.
"Our investigation revealed that the cause of the outbreak was borne out of a power surge."