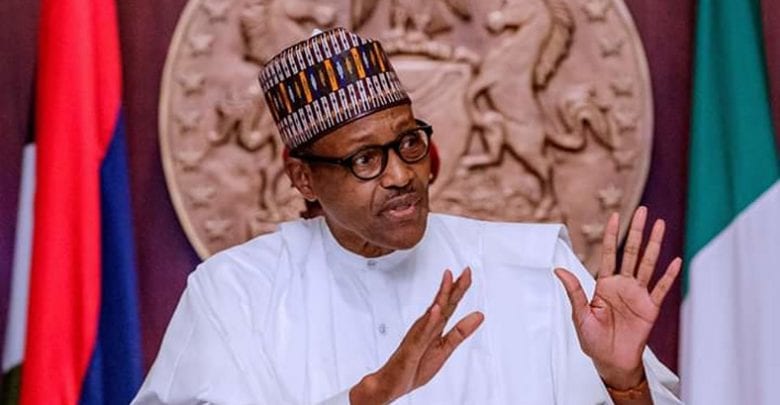 On Wednesday, Nigeria confirmed its 46th case of Coronavirus pandemic as the Nigeria Center for Disease Control (NCDC) confirmed two cases in Osun and Lagos states.
This global outbreak has affected over 300,000 people in over 180 countries across the globe. It has also caused the death of over 11,000 as of Monday, March 23.
Amidst all these, the country has also recorded one death. To stem the spread, Nigeria has placed a travel ban on 15 high-risk Covid-19 countries and also closed down all its borders.
Several state governors have given orders forbidding gatherings of more than 50 persons including religious houses, night-clubs, and schools.
In all, the pandemic is fast spreading in Aso Rock as Abba Kyarri and some other staff have already tested positive.
While a governor has been tested positive, some others have undergone the test and are expecting results.
POLITICS NIGERIA, however, recalls that the presidency took the pandemic with levity when it first broke out.
The Senior Special Assistant on Media and Publicity to President Muhammadu Buhari, Garba Shehu, condemned Nigerian newspapers for 'over-reporting' the Coronavirus pandemic rather than other illnesses killing Nigerians.
"This morning's newspapers, all of them have Coronavirus as the lead, cover story.
When will they bring the spotlight to bear on 822 who are killed by malaria everyday in Nigeria?", he questioned on Twitter.
The tweet, in less than 24 hours, gathered over 2,400 likes and 716 retweets. This was later fact-checked and Shehu appeared to be wrong.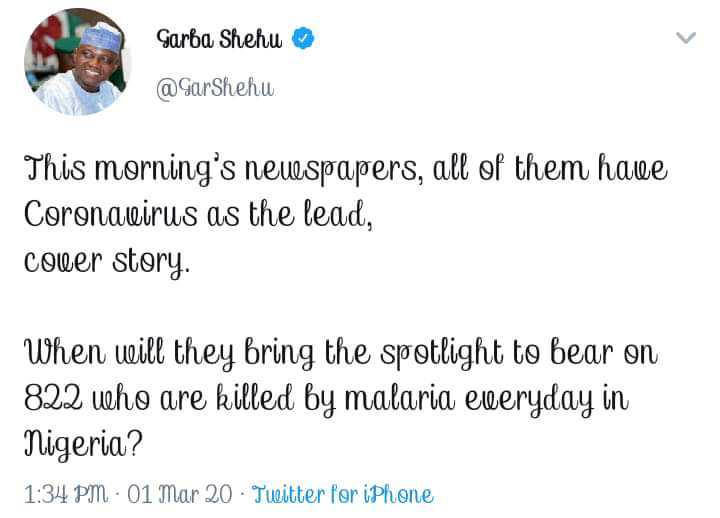 The World Health Organisation (WHO) data show that the figure is three times lower than that put forward by the presidential spokesperson.
Findings reveal that only "260 deaths are recorded daily due to malaria."
It is, however, glaring to the public whether the newspapers exaggerated or not.