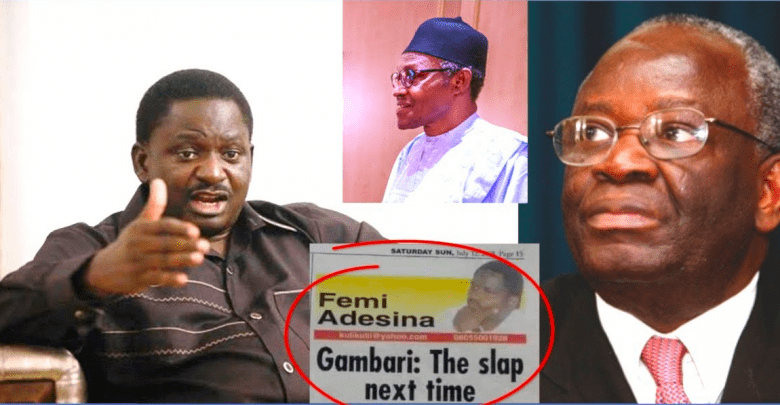 It is no longer news that following the death of Abba Kyari, the late Chief of Staff who died as a result of Coronavirus pandemic, President Muhammadu Buhari, has appointed another high profile Nigerian and erudite scholar, Ibrahim Agboola Gambari as the new boss of all the staff working with or for him.
Just like the former, Mr Gambari also has a robust curriculum vitae as the Founder/Chairman of the Board of Directors of Savannah Centre for Diplomacy, Democracy and Development. From the academic field to international diplomacy, he is qualified to be called a high profile Nigerian.
Indeed, he is worthy of the appointment aside from the fact that some persons argue that at 75, he is too old to be active in running the affairs of Mr Buhari. For POLITICS NIGERIA, age is another subject of discourse for another day. It is, however, unarguable that the only person Mr Gambari will be responsible to is Mr Buhari and soon maybe enmeshed in various controversies like Mr Kyari was.
He would be called unprinted names and also be tagged a de-facto president if he succeeded in having the ears of the number one citizen of the country. As mandated by history, Mr Gambari will help the president in coordinating all other staff working for him and also oversee the day to day running activities of the president office and officers, selection, supervision and management of the key staff of the presidential office. He would bridge the gap between the President and his core officials, including the Federal Executive Council in a flawless manner.
But Femi Adesina as a special adviser to Mr Buhari on Media and Publicity is a core official in Aso Rock and he is expected to work hand in hand with the new Chief of Staff. The question every sane Nigerian would like to ask is whether Mr Adesina would be submissive to his new boss. Even if he swallowed his cough, will he apologise for once calling Mr Gambari a bootlicking groveller? Is it a case that there is fire on the mountain in Aso Rock? Who should run? Messer Gambari or Mr Adesina?
In his article titled "Gambari: The Slap Next Time" and published on July 12, 2008, in the Saturday SUN Newspaper, Mr Adesina knocked Mr Gambari for defending the killing of Ken Saro Wiwa and even said the new Chief of Staff's old sins have long shadows.
Is Femi Adesina still seeing Mr Gambari's sins' shadows now that they are both serving in Aso Rock? "The decent and honourable thing was for the man to have declined to serve immediately he saw the frenzy and hullabaloo generated by his nomination", Mr Adesina wrote then when Mr Gambari was appointed chairman-designate of the steering committee of the Nigeria Delta Summit.
Meanwhile, it is appalling that he never gave the same admonition to Mr Gambari again in 2020. The question begging for an answer is what changed? Has Mr Adesina himself now turned to a bootlicking groveller? Time will tell as Nigerians await the development of things in Aso Rock.