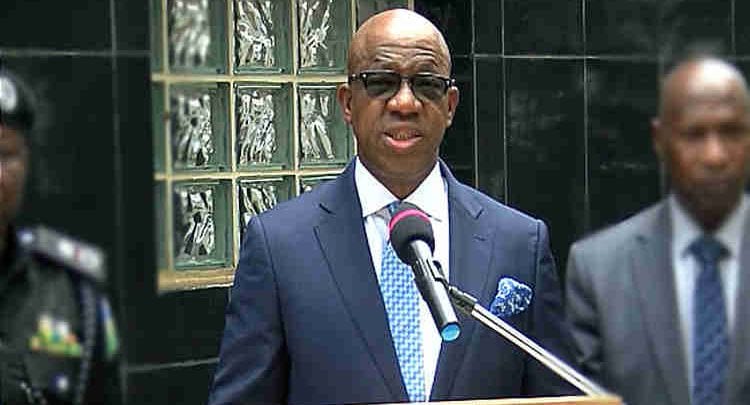 Governor Dapo Abiodun of Ogun state has described striking residents doctors of the Olabisi Onabanjo University Teaching Hospital, Sagamu, as irresponsible.
This newspaper reports that the doctors embarked on what they called 'weekend strike' to request for a wage increase. The medical experts noted that the strike will not be called off until their demands are met by the state government.
But speaking at an event on Saturday in Abeokuta, governor Abiodun expressed his disappointment at the doctors for demanding for a wage increase at a time like this.
The visibly angry governor lamented that the medical practitioners should be more concerned about people's welfare than clamoring for money, alleging that the doctors' demand might have political inclinations.
He said, "I find it difficult to believe that when we are all putting our thinking caps on, trying to figure out what to do and how to do it, any set of people will be irresponsibly requesting a wage increase. And these set of people are people that we have entrusted our health to at a point like this. I am very disappointed, I think, that is what I will say for now.
"I am beginning to wonder and it is being speculated that this may actually have political inclinations, these people may be politically sponsored. I am yet to believe it but at this point in time, anything is believable. If you see people who are educated, people who went to medical school, people who graduated, whose charge is to look after people, that is what they are charged for; that is what should be paramount to them not money, and we have done our best.
"That day, I authorised the use of PPE to them, face mask, and everything. I increased their hazard allowance by 300%."