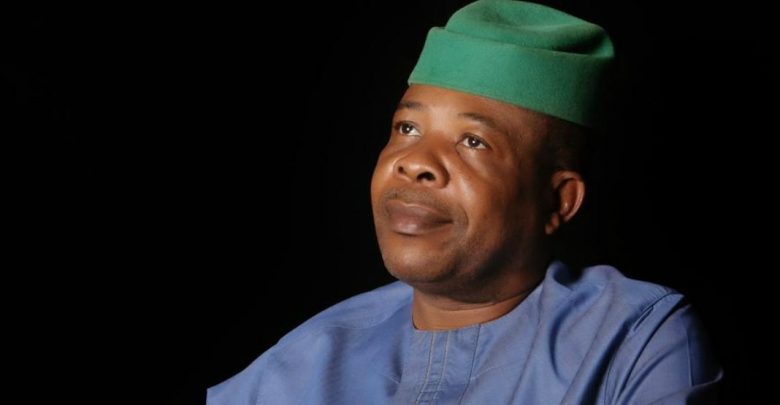 Governor of Imo State, Rt. Hon. Emeka Ihedioha CON, has called on the people of the state to remain committed towards rebuilding the state.
The governor, who reiterated his commitment towards inclusive government, noted that the state is on course towards institutionalizing transparent and accountable government.
Governor Ihedioha also assured that his administration would continue to uphold due process with a view to restoring public confidence.
The governor stated this during the inauguration of the members of Judicial Service Commission, Imo State Sports Commission and the Imo State Market Development Authority at the Sam Mbakwe Executive Council Chambers, Government House, Owerri on Wednesday.
He said the members are expected to assist his administration in its efforts to among other things, ensure transparency in the appointment of judges and judicial staff, advance development of sports and boast the economy of the state.
Governor Ihedioha also said that the caliber of personalities, with their wealth of experience, will no doubt add immense value to his administration.
"The Inauguration of the Judicial Service Commission will again, herald the initiation of the rigorous processes for the appointment of Judges in the State. Also as a responsible and responsive government, we have inaugurated the body to ensure adequate justice delivery to the people of Imo State.
"As i stated on the day of our Inauguration, that we shall observe the trinity of powers in our state; respect the independence of the three arms of government as well as respect the autonomy of the various layers of government. Today's ceremony is in keeping with the pledge that we shall proceed without fear or favour to ensure that we do those things we consider right.
"Truly speaking, government cannot do it alone. Government provides direction, leadership, transparency and honesty of purpose. And having done our part, we enjoin all of you to kindly contribute your best. Ours will remain a participatory government. We shall not run a one man or one group but a government of the people, by the people and for the people."
Earlier in his vote of thanks on behalf of the other members, Dr. Livy Uzoukwu SAN, appreciated the governor for finding them worthy to serve the state and assured of their commitment to succeed.
He also applauded the governor for keeping to his promise to entrenching due process and rule of law in his administration,  pointing out that such would, "certainly promote constitutionalism, judicialism and democracy in our state."