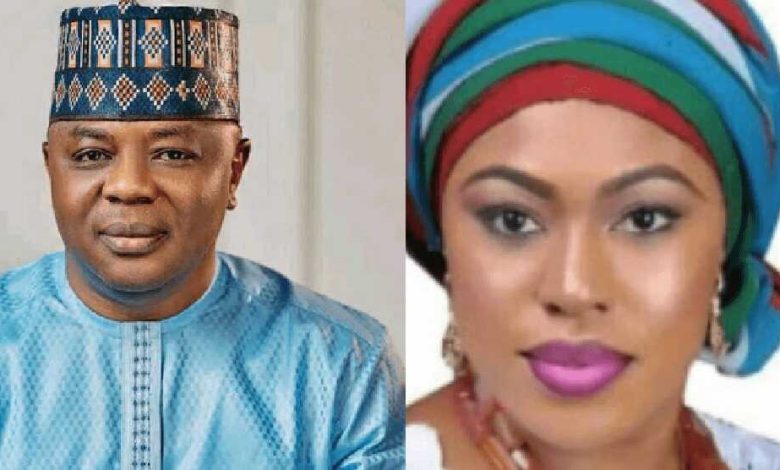 The 'Greater Majority' caucus, representing a substantial bloc of lawmakers, is preparing to make an official declaration endorsing Murkta Betara and Miriam Onuoha for the positions of Speaker and Deputy Speaker, respectively, in the 10th Assembly.

POLITICS NIGERIA reports that this move comes as a direct response to the recent endorsement of Tajudeen Abbas by some members of the group.

Earlier this week, 43 members of the House of Representatives bloc announced their support for Abbas, disregarding the upcoming workshop scheduled in Uyo, Akwa Ibom State.

The workshop aims to facilitate the formalisation and selection of a candidate for the Speaker position.

Notably, Peter Obi, the presidential candidate of the Labour Party in the previous election, is expected to be present at the workshop, alongside prominent members of opposition parties, to strategize and reach a consensus on a candidate.

Anticipating that any delay could hinder their chances of securing Betara and Onuoha as Speaker and Deputy Speaker in June, the 'Greater Majority' caucus is set to announce their endorsement today officially.

A member of the Betara group revealed that the number of 'Greater Majority' members-elect has dwindled to 230, The Whistler Newspaper reports.

However, with solid support from the ruling All Progressives Congress (APC) members-elect, Betara commands the majority. Over 150 APC supporters are reportedly backing Betara, potentially leading other contenders to withdraw their candidacies.

Furthermore, it was revealed that Betara intends to propose Miriam Onuoha as his deputy and the 'Greater Majority' caucus has expressed no objections to this choice.

This development follows the announcement made on Wednesday by Ikenga Ugochinyere, a member-elect of the Peoples Democratic Party (PDP), who led a group of 63 members-elect in endorsing Abbas as the anointed candidate of the APC's National Working Committee.

However, an aide to one of the members-elect within Peter Akpanke's group dismissed Ugochinyere, stating that his group lacks the necessary numbers. The aide assured that their group has solidified its support for Betara, emphasising that it holds the largest number of supporters.

Several APC aspirants, including Deputy Speaker Ahmed Wase, Yusuf Gagdi (Chairman of the House Committee on Navy), Aliyu Betara (Chairman of the House Committee on Appropriations), Sada Soli (Chairman of the House Committee on Water Resources), Chinedu Ogah, Onuoha, and Sani Jaji, have joined forces with Betara to protest against the endorsement of Abbas by the ruling party.