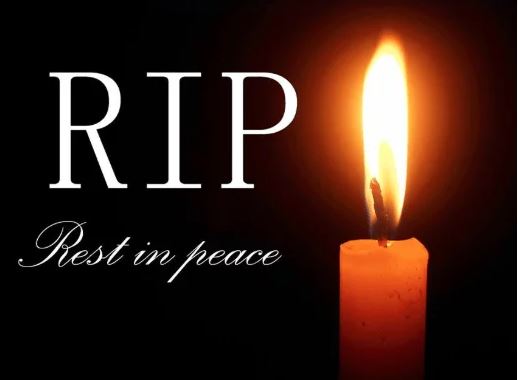 The Ekiti State Government on Tuesday mourned the departure of the Onikogosi of Ikogosi -Ekiti, Oba Elijah Abiodun Olorunnisola, describing his demise as painful.
POLITICS NIGERIA reports that the government described the reign of the departed monarch as peaceful and progressive, urging his council members to sustain the tempo and fast-track the process for a hitch-free ascension onto the vacant royal seat.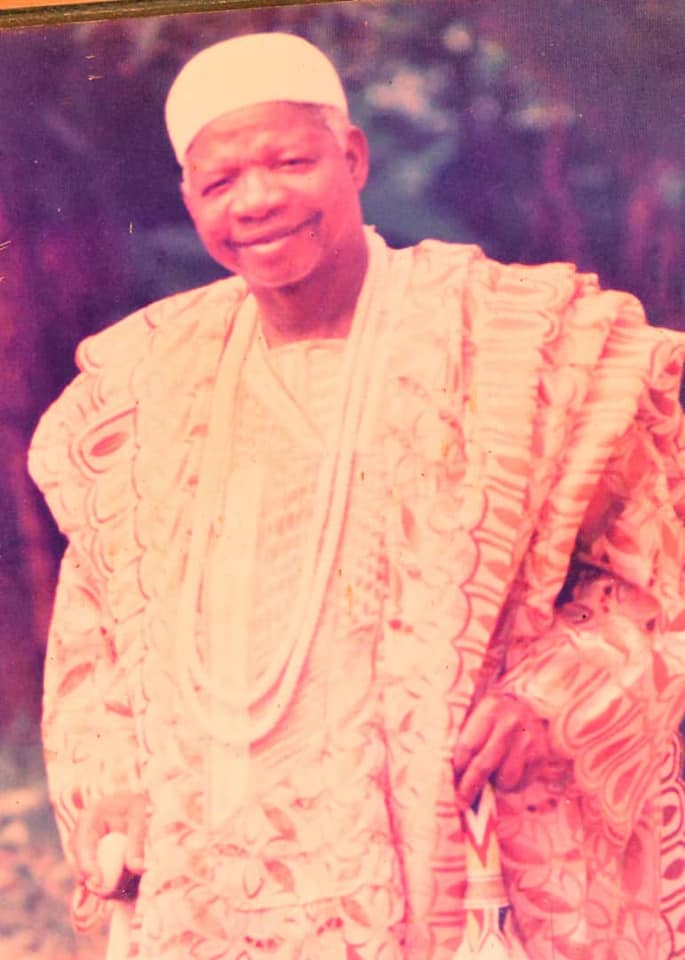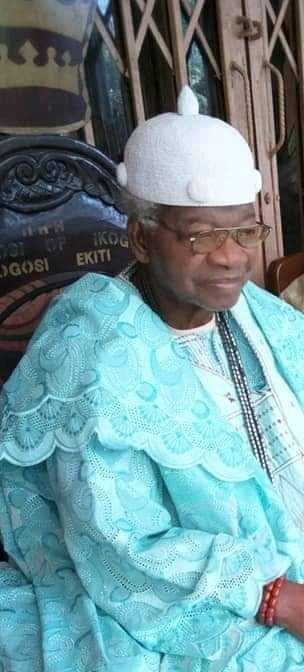 The monarch, from Otutubiosun royal dynasty, died recently at the age of 97, and after reigning for 33 years.
The Ekiti State Governor, Biodun Oyebanji, hails from Ikogosi -Ekiti, Ekiti West Local Government Area of the state, and the community renowned and respected as a world class resort centre where the cold and warm spring confluenced.
The Ekiti State Deputy Governor, Chief (Mrs) Monisade Afuye, delivered the condolence message during a visit to Onikogosi's palace, in Ekiti West Local Government Area of the State, on Tuesday.
Addressing the monarch's widow, Olori Funmilayo Olorunnisola, who received the entourage, Mrs Afuye, sympathised with Governor Oyebanji and members of the Onikogosi-in-council on the demise of the traditional ruler, she described as a champion of peace and development during his lifetime.
The Deputy Governor, in a statement by his Media Assistant, Victor Ogunje, stated that Governor Oyebanji ought to have visited the palace since the official announcement of the monarch's death, but couldn't do so because he is currently outside Ekiti on official engagements.
The Deputy Governor, who commended the late monarch's meritorious services to Ikogosi, said ;"On behalf of the Ekiti State Government, I sympathise with you on the demise of our respected monarch, Oba Elijah Olorunnisola, a known lover of peace in the State Traditional Council.
"Though, we don't normally mourn Kabiyesis in Yoruba culture, but there is no way we won't feel his departure, because Oba Olorunnisola had penchant for love, peace and progress. We know that he will be sorely missed.
"We are appealing to you to please take the current situation with calmness. We should just see it that Kabiyesi has joined his ancestors to rest after serving you meritoriously. There is nothing we can do about it. We pray that God will uphold the family he left behind.
"Rather than mourning Kabiyesi, you should pray that the land should progress and develop better than he left it. Kabiyesi was even lucky to have lived long and reigned for over three decades. These rare privileges worth celebrating.
"We should also pray for a peaceful ascension onto the vacant stool. God will fill the vacuum he left behind for you and those of you he left behind should continue where he stopped".