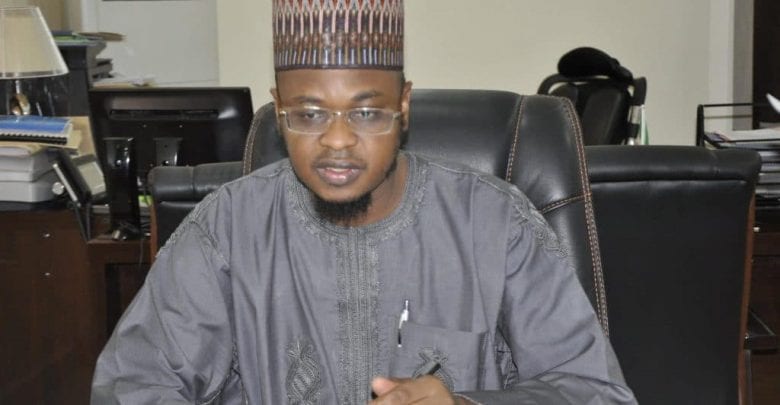 The Computer Guild of Nigeria has berated Sheikh Pantami, the Minister of Communications and Digital Economy in Nigeria over uproar with Abike Dabiri-Erewa, Chairman and Chief Executive Officer of Nigerians in Diaspora Commission.
Earlier this week, Abike Dabiri-Erewa exposed how the Minister of Communications and Digital Economy, Ibrahim Isah Pantami, allegedly chased her staff away from their office at the Nigeria Communications Commission, NCC, with armed men and locked up their personal items.
The Computer Guild of Nigeria (CGN) however described Dr. Sheik Pantami as a jobless and unserious minister and therefore urged President Muhammadu Buhari to probe his latest action.
According to the Statement, "Since the outburst of Covid-19 Pandemic in Nigeria, We've not seen any positive contributions of the Ministry of Communications and Digital Economy headed by Sheik Pantami in containing the Virus. With despair lingering and the world in disarray, had it not been for effective and advanced technology solutions, China would have been staring at an unmanageable crisis. China illustrates this case. By mustering resources at its disposal and deploying the latest technology, the country has mitigated the effects of the virus to a significant extent and profiled people at risk. Today, several affected countries are looking at the Chinese model of best use of technology to save their populations in this race against time"
"China, utilizing its sophisticated and expansive surveillance network for public good, the Chinese government joined hands with tech giants Alibaba and Tencent to develop a color-coded health rating system that is tracking millions of people daily. The smartphone app was first deployed in Hangzhou in collaboration with from Alibaba. It assigns three colors to people — green, yellow and red — on the basis of their travel and medical histories. In the industrial hub of Shenzhen, a similar software was created by Tencent."
"Whether a person should be quarantined or allowed in public spaces was decided based on the color code. Citizens had to log into the app using pay wallet services like Alibaba's Alipay, Ant's wallet, etc. Only those people who were assigned a green color code could be allowed in public spheres after using the designated QR code at metro stations, offices and other public places. There were checkpoints at most public places where the code and a person's body temperature was checked. More than 200 Chinese cities were using this system."
"In Nigeria, nothing of such happened. Instead of using technology to contain Covid-19 virus, Sheik Pantami is going about fighting over a Complex."
CGN finally called on President Muhammadu Buhari to probe into Pantami's action and bring any culprit into book.