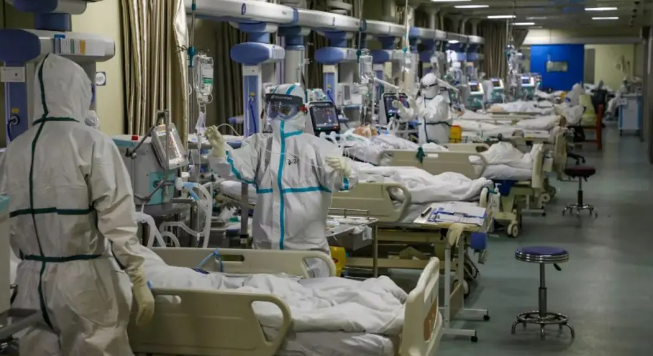 The group of skilled and talented youth, the Exceptional Seeds Network (TESN), has called on African governments to make laws that are tailored to address Coronavirus pandemic.
He disclosed that the closing of schools during the pandemic may not mean well for the continent Africa.
"Closing down schools while countries were still getting familiar with the realities of COVID'19 may be considered as a good first aid. However, just as we know that first aid is not what heals a serious illness like that of the Coronavirus, Africa government must take a bold step to review her emergency policies and make decisions such as ordering the resumption of academic activities", the group head, Smart Olawale said in a statement.
"We are particularly bothered about Primary and Secondary school pupils. A continent facing socio-economic issues like poverty, inadequate power supply, and low internet penetration should know that E-learning is not an all-inclusive solution and we should look into other ways to salvage the educational system amidst other things that must be stabilized.
"Corona Virus is a serious disease and we should go to all extent to curb its impact. However, we know that Corona Virus may be contagious, but it preventable. Africa Government must learn from the success of the Taiwanese government in managing Coronavirus, by making policies and cooperatively using her agencies to strictly enforce them, taking no chance
"Not all students have access to E-learning; this is not even a continent where literacy level is relatively high and technology is sophisticated. The government must face this reality and open schools providing laws that will guide school authorities on how daily affairs will be conducted. Students do not even have to go to school all week. if the government directs management to shuffle and lessen the class population.
"No one knows the time when COVID will become a history, we must face that. And African government must let her people realize it even if they are not willing. We don't want a situation where pupils will lose interest in school because of this unusual break period. We know that will negatively impact the numbers of our out-of-School children", he buttressed.
The group further said that if E-learning must also be used as an alternative plan, Africa Government should liaise with their country's tech companies and network providers, to create a free and easy assessable E-learning Platform.