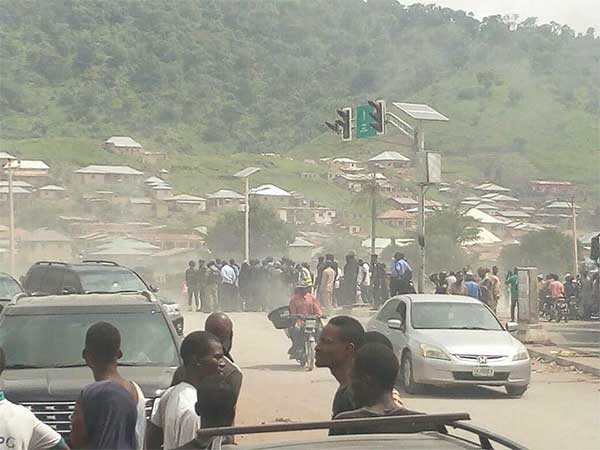 Gunmen suspected to be kidnappers have opened fire on two commercial buses and abducted scores of passengers near Ochonyi village along the Abuja-Lokoja highway.
One of the passengers of the buses, who escaped while being led into the bush, Shedrack Jonathan, told Daily Trust he boarded the bus at Jabi in Abuja, travelling to Enugu, and that they ran into the gunmen.
He said the incident happened around 7:33 pm after Omoko village last Thursday while descending a sloppy part of the road, adding that they started hearing gunshots, and the bus suddenly veered off the road into the bush.
He added that a few seconds later, some people emerged from the bush with guns, ordered them to come out from the bus, and led them into the bush.
According to him, he managed to escape after about a kilometre from the highway, and he came out at neighbouring Aseni village.
"At Aseni village, some vigilantes saw me, and I narrated what happened, and they mobilized to the scene," he said.
A member of the vigilante in the area, who preferred anonymity, confirmed the abduction of passengers from the two buses.
He said the gunmen came from the bush and shot the tyres of the two buses, which forced the drivers to stop.
"Before we mobilized to the scene, the gunmen had escaped with the victims, leaving the buses by the road," he added.
He said the vigilantes were still combing the forest to trail the gunmen and rescue the abducted victims unhurt.