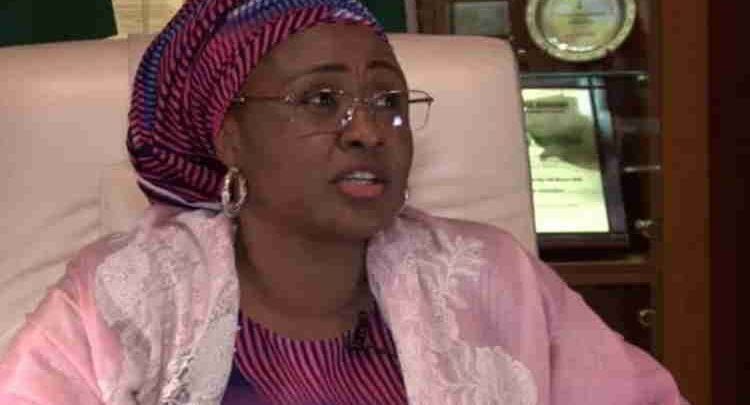 A special assistant to the President on Media and Publicity, Office of the First Lady, has criticized the Nigerian Police for exposing the first lady, Aisha Buhari to 'Non-Protection' by arresting her ADC, Usman Shugaba alongside some other policemen, who form her security detail.
Barrister Aliyu Abdullahi, on Sunday, stated that nobody has the right to fight the wife of the president.
"It doesn't make sense for the police command to withdraw and arrest the ADC and his policemen under him and expose her to non-protection. It is never done anywhere in this country."
"The only time we see that is in the movie when there they are trying to plot a coup or oust a president that his family will be left unprotected. If you leave the family unprotected, that means you can leave the president unprotected. That is the truth." he said.
He also addressed rumours that the President's daughter failed to self-isolate when they returned from recent trips abroad. It will be recalled that the genesis of the fracas in Aso-rock was an altercation between Mrs Buhari and President Buhari's secretary, Tunde Sabiu Yusuf, who refused to self-isolate after returning from a recent trip to Lagos.
Speaking on the development, Abdullahi told Daily Trust, "Where did they travel to? Is it Halima or Sarah who give premium to their health? Do you know how they take their health?
"You remember when one of the daughters, the youngest one, came back from London. She was not showing any symptom. She was well. But her mother could not meet her until 20 days. "
"The mother was the person who instructed that she should be isolated. It was after the completion of self-isolation that the mother met her. If someone can do that, then you can understand the level she can go to protect her family."
He also described reports that Mrs Buhari wanted Yusuf out of Aso-rock as 'False'.