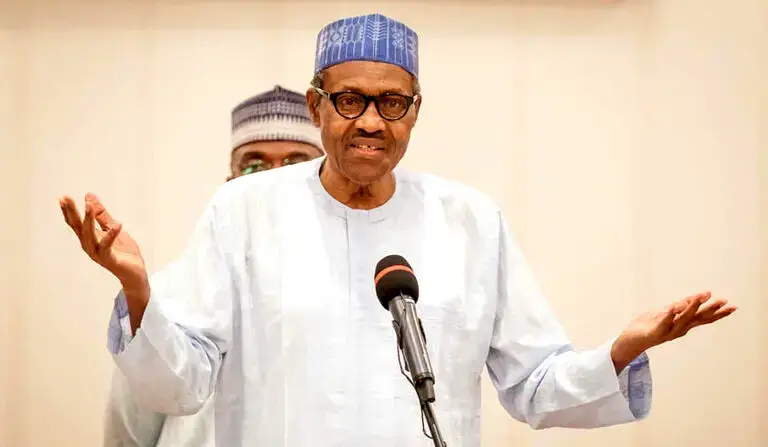 Outgoing President Muhammadu Buhari has said it is now time for another person to take up the baton of leadership, having "run a good race" and "finished" his course.
The president said this on Thursday after the investiture of national honours of the Grand Commander of the Order of the Federal Republic (GCFR) and the Grand Commander of the Order of the Niger (GCON) on President-elect, Asiwaju Bola Ahmed Tinubu and Vice President-elect, Kashim Shettima, at the State House Conference Centre, Abuja.
There was gridlock as guests, including members of the diplomatic corps, struggled to get to the venue of the event amid tight security checks.
Buhari, who also handed over the Transition Documents and the symbolic Baton of Service to Tinubu after the conferment of the national honours, congratulated the two men on their "well-deserved victory at the February 25th, 2023 presidential elections."
"I have run a good race, I have finished my course. It is now time for another to take up the baton," he said. The president said the administration was faced with many challenges at inception and worked hard to tackle hydra-headed issues.
"This administration from inception has faced security challenges such as insurgency, oil theft, kidnapping as well as corruption, which has eaten deep into the system.
"With the political will and support of many Nigerians, especially our dogged armed forces, insurgency, terrorism, and kidnapping have been reduced to their barest minimum while corruption has been tackled headlong.
"Despite the aforementioned challenges, our administration has made economic gains over the years. While acknowledging the turbulent times and global economic meltdown occasioned by the world oil crisis and most recently, the COVID-19 pandemic, our economy has remained afloat and strong.
"Our administration's commitment and determination in infrastructural upliftment of Nigeria have remained unshaken," he said.