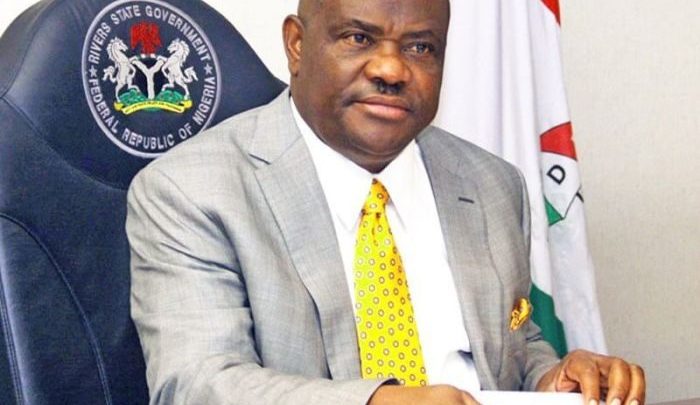 The Governor of Rivers state, Nyesom Wike has criticised a former Chief of Army Staff, Yusuf Tukur Buratai, accusing him of 'Bias' over his refusal to allow the state have its own security outfit.
Wike, in a statement sent to POLITICS NIGERIA, cited the arrest and detention of recruits of the Rivers State Neighbourhood Watch Safety Corps who were undergoing training at the National Youth Service Corp orientation camp at Norwan in Rivers State by the Nigerian Army on the directive of the then Chief of Army Staff.
"So many States were setting up their own security outfit, the Chief of Army Staff, (General Buratai) allowed it. He never for one day said look we cannot allow this. But, he allowed it. When Rivers State by law set Neighbourhood Watch to give intelligence to security agencies, the former Chief of Staff, General Buratia came into politics. Even when we wrote to the Army, we wrote to the Police. The police and Department of States Services were the one training the people."
He urged the new Service Chiefs to bear in mind that though they were appointed by the President, their oath of office and oath of allegiance is to obey the Constitution of Nigeria.
The governor described as erroneous President Buhari's claim that the security situation in the country has improved far beyond what the situation was when he assumed office in 2015.
"Things have gone very bad. Everybody knows that insecurity has reached the level where everybody was saying change the service chiefs. If it was good, nobody will call for their sack. Even in his party, the APC said the insecurity has gotten to a level we cannot bear again."
Governor Wike pointed out that despite the withdrawal of $1 Billion, estimated to be above N450 Billion from the Excess Crude Account to procure armament to fight the insurgents, security has continued to deteriorate.