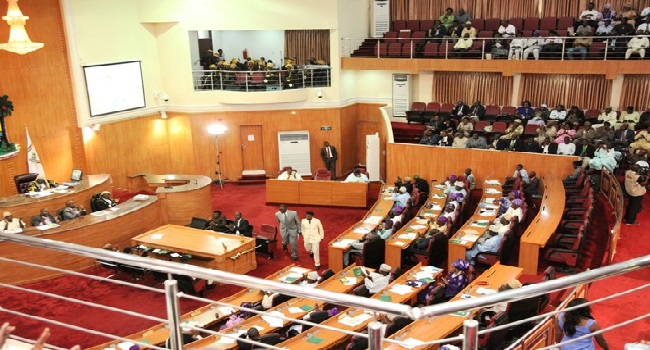 A committee in the Niger State House of Assembly is probing the state Chairman of the ruling All Progressives Congress (APC), Haliru Zakari Jikantoro, over the disappearance of 72 tractors belonging to the 25 Local Government Areas (LGAs) in the state.
POLITICS NIGERIA reports that Jikantoro appeared before the House of Assembly committee investigating the matter on Monday.
He was alleged to have signed a memo to award a contract for the refurbishing of the tractors.
The tractors were reportedly contracted to Dogara Ga Allah Ventures for refurbishing and repairs when the APC chairman was commissioner for local government and chieftaincy affairs between 2016 and 2018 and were yet to be returned.
The APC chairman, however, said the transaction was initiated in April 2016 before he was appointed as commissioner in December 2016.
His words: "I came to the Ministry for Local Government in December 2016 and then the consent had already been given to the contractor.
"In February 2017, the contractor came to me with a quotation for approval and processing. And there was a need for me to fortify the authorisation because there were some missing documents that he had to attach to the quotation which I didn't see.
"So, I directed the permanent secretary to prepare a memo to be presented in our next Joint Account Committee meeting, which he did for me to be able to establish that the LG chairmen knew of the contract. A memo was raised to the governor and it was approved on condition that the consent of the Association of Local Governments of Nigeria (ALGON) be sought."
Furthermore, Jikantoro said when he finally met with the former ALGON Chairman, the now-deceased administrator directed him to step down the contract due to paucity of funds.
He stated that there was no official letter between him and the contractor for any mode of payment until he exited the ministry in 2018.