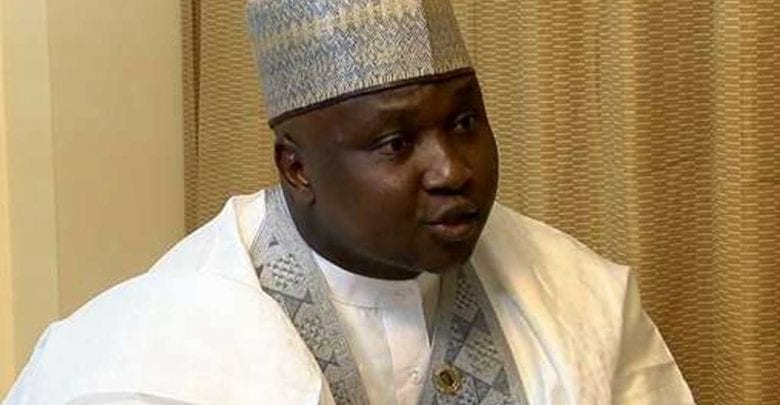 The House of Representatives Majority Leader, Hon. Alhassan Ado Doguwa has shown his family during his 55th birthday celebration.
In a picture released by the lawmaker representing Doguwa/Tudun Wada federal constituency of Kano state in the House of Representatives, he was seen posing with his 4 wives and 27 children in his home in Kano State at the weekend.
Recall that the lawmaker had shown off his 4 wives during his swearing-in at the House plenary session on Wednesday, January 29. He said that his father who died at 86, left behind 40 children including a 4-year-old.
He had said: "Mr. Speaker, I would like to let you know that with me today here, are my four respected wives.
"Mr Speaker, these four wives you have seen have produced 27 kids for me, and I am still counting. I am still counting."