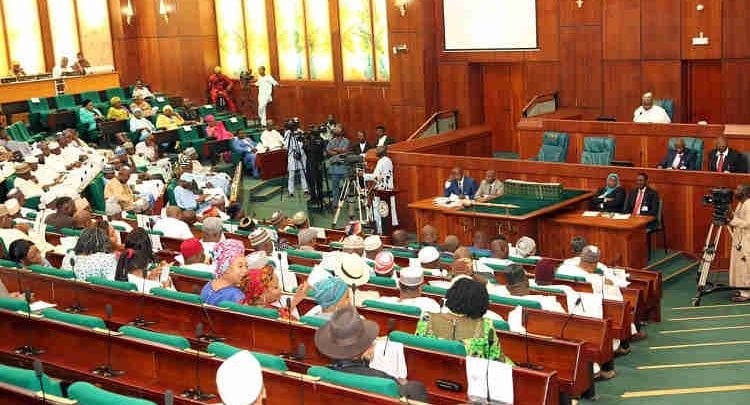 The House of Representatives on Sunday said that the verdict of the Abuja Federal High Court will not stop the process for the passage of the proposed "Infectious Diseases Control Bill 2020."
The controversial bill, which was sponsored by the Speaker of the green chamber, Femi Gbajabiamila, has generated furore amongst Nigerians.
Nigerian Governors Forum had on Thursday criticised the bill stating that they were not consulted and asked that the bill be "stepped down"
Also, this paper reported how a former Senator Dino Melaye filed a lawsuit of human rights violations against the Speaker, the clerk and the Inspector General of Police.
However, on Wednesday, the court, in suit no. FHC/ABJ/CS/463/2020, summoned Mr Gbajabiamila, the Attorney-General of the Federation, Abubakar Malami (SAN), the Inspector-General of Police, Mohammed Adamu, as well as the Clerk of the National Assembly to appear before the court.
The Federal High Court also had ordered the House of Representatives to maintain status quo on the infectious diseases bill which has passed second reading.
Meanwhile, in a statement by the House of Representatives' spokesperson, Benjamin Okezie Kalu, there are erroneous reports on the matter by some media outfits.
According to the statement, some of the reports allegedly misinterpreted the decision of the court.
"While the House encourages the public and all media outfits to verify and refer to the certified true copy of the court's order in all further social commentary or report on the subject matter, it has become necessary to set the record straight.
"The truth of the matter is that although the applicant, by way of a motion exparte, sought a court order suspending the consideration of the Bill by the House, the court in its wisdom and in the interest of justice and fair hearing, declined to grant the relief sought by the applicant in order to enable the respondents in the case to appear before it and enter a defence," He said.
Mr Kalu then quoted the Court as stating: "It is for this reason that I hereby make an Order mandating the Respondents to appear before this Court on the 20th day of May 2020 to show Cause why the application of the Applicant should not be granted."
He added that the House was awaiting official service of processes as directed by the court.
In addition, the spokesperson reiterated that the House will continue to perform its lawful mandate without jeopardizing its deference to the judicial system and the process of adjudication.