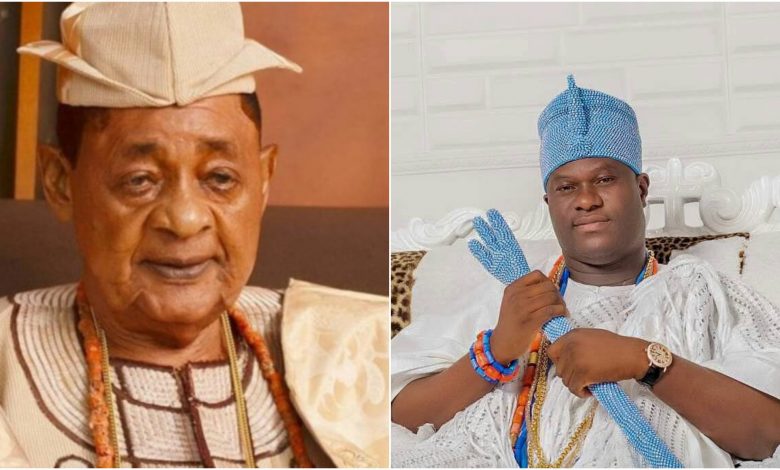 Oba Lamidi Adeyemi, the Alaafin of Oyo, on Friday, July 30, 2021, refused to give an audience to a Yoruba group, Ooni's Caucus.
A source who revealed this to Punch, said the group, which was inaugurated at the palace of the Ooni of Ife, Oba Adeyeye Ogunwusi, on July 20, 2021, had gone to the Alaafin's palace on an appointment visit.
According to the source, Adeyemi cancelled the appointment after two hours of delaying the delegation.
The source said the appointment was cancelled because some members of the group are "notorious critics" of the President Muhammadu Buhari-led government.
It was gathered that some of the group's members who went to Alaafin's palace were a monarch, the Olugbon of Orile-Igbon, Oba Francis Alao; a former presidential spokesman, Dr Doyin Okupe; a former commissioner in Osun State, Muyiwa Ige;  a former Minister of Defence,  Dupe Adelaja; a retired Deputy Inspector-General of Police, Taiwo Lakanu,  Oye Oyewumi, Sola Lawal, among others.
The source who's also a member of the book, but spoke anonymously, explained that the main purpose of the meeting was for the newly-inaugurated group to get Alaafin's blessings and to possibly discuss the issue of the embattled Yoruba Nation agitator, Sunday Igboho, who is currently being held and tried in Cotonou, Benin Republic.
"The Olugbon, a member of the caucus, was the one who booked the appointment, but he said the Alaafin said he didn't want to see us because we're notorious critics of the Buhari government.
"He (Alaafin) confirmed the appointment yesterday (Thursday). But when we got there today, he kept us waiting; after a while, he asked to see the Olugbon. He (Alaafin) didn't come to see us; we were told he said he wouldn't see us because we are notorious critics of Buhari's government and that some of us are close to Obasanjo, who is also critical of the government.
"We were made to wait for about two and a half hours; he gave us an appointment for 11am; we got there at 11am and at about 1.30pm, that was when it was obvious to us that he wasn't coming (to see us). But he initially asked to see the Olugbon, who went to see him for about an hour. When the Olugbon eventually came back, he said Alaafin would not see us, saying we are a group that is critical of the Buhari government and some of us are loyalists of Obasanjo," the source revealed.