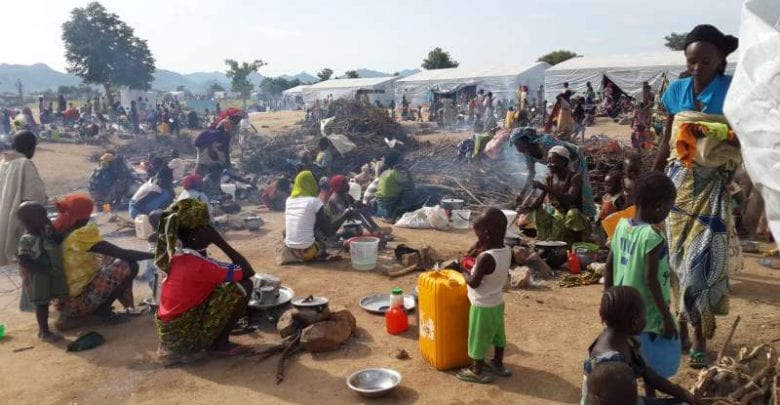 A total lockdown of cities around the world happens once a century no wonder people are not used to it. It is perhaps too far apart for the present generation to learn from it since only a few people who witnessed the outbreak of the Spanish Flu in 1918 are still alive.
Lockdown in the developed world avails citizens to decide between staying at home, bored and staying alive but it is a different ball game in Nigeria. Nigeria according to World Poverty Clock has 201 Million with 95,903,776 living in extreme poverty. This means 48% percent of the Nigerian people live on less than $1.90 per day.
This is the same people that are being told to stay at home if they earn less than $1.90 dollars with intense toil, imagine them not working. It has become a dilemma between dying of hunger or by COVID-19 an invisible enemy who according to them might not even be present in the country.
The agony of those who strive to get by every day with petty, dirty and hard work with very low pay have been multiplied. A father that can not feed his child more than once a day is unable to provide anything, the child is most likely out of school or will soon be. Cloth and shelter are very much secondary, all they want is to see another day. If they had hope it might have sustained them but gloom and frustration surround them. Their only hope most times is their children if only they can take them out of poverty. They will at least raise the children above them to enjoy a lift, alas they end up being the same and the number of poverty-stricken people just increased.
A country is supposed to lift its citizens out of poverty, at least India is doing it but our dear country failed to do that and now we are suffering for it. Nigeria has more people living in extreme poverty than China and India combined, the most populated countries in the world totally about 2 billion people.
If the living standards of the Nigerian people are good, the palliatives would have been enough to assuage the effects of the lockdown on vulnerable people in Nigeria. The federal government gave 10 million as the number of vulnerable people in Nigeria when over 90 million Nigerians are languishing in extreme poverty. The federal government still feels it deserves a pat on the back for catering for about 10% of extremely poor people in Nigeria, the palliative has been criticized for being too small, politically motivated, inadequate and badly organized. At least 80 million Nigerians left literally being left to die of hunger because of the lockdown. We may not be able to tell if the palliative will even reach the acclaimed 10 million people.
One would imagine all these points debates the necessity and efficiency of the lockdown but it is actually a dilemma where the people have between the deep blue sea and the devil. At least they can see the deep blue sea, they can't see the true threat which is the devil.
As the lockdown enters its third week these poor people are already questioning the importance of the lockdown. Hoodlums have already taken to arms in Ogun State and Lagos State, a sign of our failure as a nation to perform our responsibility to our youths who are supposed to be at the front line of the battle against the novel coronavirus.
It is very important to note that the World Poverty Clock measures extreme poverty, meaning there are more poor people in Nigeria than the statistics mentioned earlier suggest. A mention of Nigerians is synonymous with poor people, a fact that only a few and insensitive people will dispute.
The majority of Nigerians still believe there is no Coronavirus in the country and that is a mere fabrication by the government to embezzle money. You will be stunned at the confidence with which they make such a declaration, their trust has been battered as long as they can remember. Even the educated ones believe this claim, making one to marvel at the mistrust Nigerians have in their government.
According to Transparency international's Corruption perception index, Nigeria ranks 146th out of 180 countries, it is not shocking that the government is being accused of such a heinous crime. The nation's treasury is already empty after decades of invisible looting. Nigerians are biased, hungry and angry and they will find it hard to believe a government that has caused so much pain.
Whenever a politician takes any step the average Nigerian look at with suspicion and they can't be blamed being a product of a decade selfish and society. How do you convince these people to say at home when they don't believe a word you say. We had it coming but it came at the wrong time. Let's hope we overcome this and definitely the way we did with Ebola so that the lockdown can be suspended. The government should improve its palliative measures and reach more poor Nigerians.