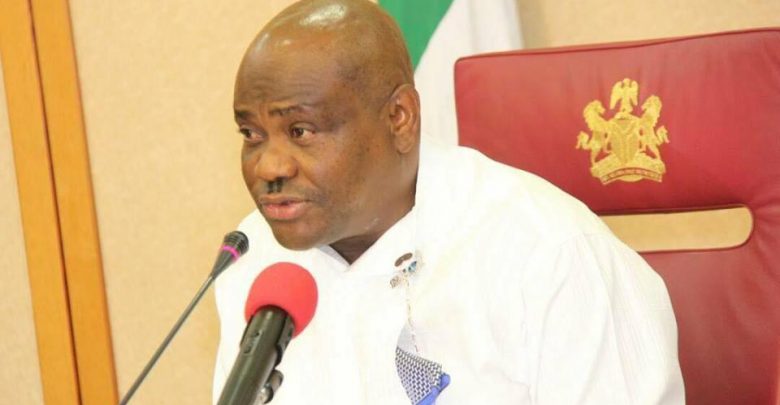 The Governor of Rivers State, Nyesom Wike has attacked the Nigerian Governors' Forum, describing it as a ' beggars Forum, a Toothless Bulldog that can only bark and can't bite'.
Wike's criticisms are coming a day after he met with the embattled governor of Edo State, Godwin Obaseki. He expressed disappointment in the forum because of their inability to intervene in Obaseki's case. It will be recalled that Obaseki was disqualified from contesting in the party's guber primaries by a screening committee.
"NGF was a force who couldn't toil with when PDP was in charge. NGF voice was feared. It had power because when we speak, it's like our respective states were speaking. When I speak there, it's like it is Rivers's state that is speaking."
"Today, it has become a forum for the interest of one party. It's most unfortunate. "Since 2015 APC took over leadership of NGF, it has died. The forum has become a toothless bulldog, can only bark, can't bite."
"They have captured them, not me. They are now like a beggars forum. Even when their rights suffer infractions, they can't talk. "So what are we talking in Edo state? I am not speaking for Obaseki but I have to be concerned. How can you say a sitting governor is being disqualified because his credentials were defective? And who's disqualifying him, a man with no certificate, disqualifying a graduate of Nigeria's premier varsity."
"This sitting Governor was presented by the APC National Chairman in 2016 when he was Governor. I listened to Adams Oshiomhle praise Obaseki to high heavens then, saying he was eminently qualified and came to help him (Oshiomhole) achieve all he achieved in his time."
"Oshiomhole should be apologising to Edo state people. He has no certificate. That's why I tell him, practice what you preach. And APC Govs up till now can't come out to say we can't take this. They are now begging to rescue a sitting governor. You can't even issue a statement. "And these people claim they are progressives. We've seen how APC is defining progressives. That is how they handled these Infectious Diseases Bill. The Governors are supposed to lead and if they say, National Assembly drops it, they will listen."
The Forum is currently led by Kayode Fayemi of Ekiti State.