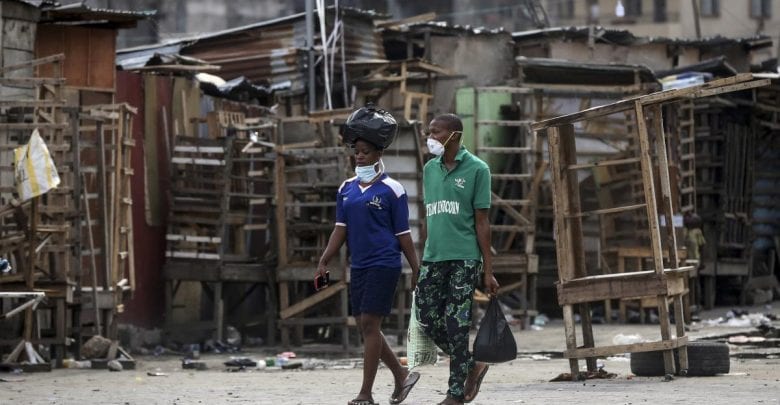 When year 2020 arrived, expectations were high, there was renewed hope and the outlook was unarguably positive in that it is the beginning of a new decade as such it was ushered in with so much joy and celebration. Unfortunately, no one knew that it brought with it a disruption and unpleasant occurrence presented in Coronavirus Disease COVID-19.
The virus which originated from Wuhan in China last December was declared a pandemic by the World Health Organization (WHO) on February 11th, 2020, following the rate at which the virus was spreading and the death toll which stands at 1,000 recorded cases and 108 deaths respectively.
Ever since the declaration all the countries of the world excluding fifteen have had their fair share of the novel COVID-19 pandemic causing economic hardship as well as distress to health care systems around the world especially in developing and under-developed countries.
According to the latest data from worldmeters.info, the total number of confirmed cases stands at 3,163,377 with 219,348 deaths and 975,926 recoveries in 185 countries of the world. (as at April 29th, 2020)
The United States of America (USA) remains the worst-hit country with 1,037,151 total number of confirmed cases, 59,329 deaths and 143,098 recoveries, followed by Spain which has 236,899 total number of confirmed cases, 24,275 deaths and 132,929 recoveries while Italy, which was once the worst country has 132,929 total number of confirmed cases, 27,359 deaths and 68,941 recoveries. (as at April 29th, 2020)
Africa has recorded 36,734 confirmed cases, 1,570 death and 12,393 recoveries, Egypt still remains the epicentre of the virus in Africa with 5,268 confirmed cases, 380 deaths and 1,335 recoveries followed by South Africa with 4,996 confirmed cases, 93 deaths and 2,073 recoveries while Morrocco has recorded 4,321 confirmed cases, 168 deaths and 928 total recoveries. (as of April 29th, 2020)
There is no doubt that the emergence of this pandemic has caused a whole lot of disruption in our daily activities and lifestyle, it has indeed changed the way we live, interact, socialise and the way we go about our daily activities. Major events around the world ranging from sports, entertainment, politics, economy and so on have either been postponed or cancelled outrightly, schools around the world have been forced to shutdown, businesses has also been affected by this menace. For the first time in many years also, the Easter was celebrated behind close doors this year and the Ramadan season is also ongoing.
The total or partial lockdowns announced by different governments across affected countries particularly in Nigeria was adopted in order to curtail the spread of the virus and also to ramp up testing. The two-weeks lockdown in FCT, Lagos and Ogun states was first announced by President Muhammadu Buhari on March 29th, 2020, was extended by another two weeks upon elapsing on April 13th, 2020. In these four weeks residents of the Lagos and Ogun experienced the untold hardships brought by the lockdown like the unreachable economic stimulus packages announced by the state governments and federal government as well as the unrest experienced by the residents of these states among others. The economy of the nation also suffered setbacks. This prompted the president to approve a phased and gradual easing of lockdown measures in FCT, Lagos and Ogun state effective from Monday, May, 4th 2020.
The lockdown, however, has changed our way of life completely though businesses would still go on as usual. Nigerians are now faced with the only option of adapting to current realities like staying at home if you have to, observing social gathering at all times, studying from home, using of face masks, avoiding contacts when greeting and maintaining good personal hygiene.
The digital media is also playing a very critical role in this era, as a matter of fact, without its existence surviving in such a time as this would be difficult. Moreso, these digital platforms existed long before now but what we're now experiencing is it's high usage by individuals especially those who has shown apathy.
Through its instrumentality it's easier for people now work from home, government officials, as well as those in the private sectors now, hold official meetings via videoconferencing apps like Zoom, Skype and so on. Religious gatherings also hold via social media apps like Facebook, Instagram and Twitter as well as other digital platforms.
We've also seen the rise in the number of online training and webinars based on skills needed to be effective this period and beyond, we've also seen an increase in intellectual discussions relating to COVID-19 via Instagram live as well as entertaining shows and discussions. Students in primary, secondary and tertiary institutions have are not left out in this trend.
All these are few of the activities brought to us by COVID-19, the honest truth is that they have come to stay with us. We must embrace it and move on with life. COVID-19 though an affliction is also an eye-opener to everyone including the government and citizens. It is a crisis but also brought its own dose of opportunities.
Indeed, the early hours of this year will go down in the annals of history as a memorable and unforgettable one because of the new lifestyle it has forced on us, we have no choice as individuals to move with the tide. One thing is certain in all of these; we never saw this coming.