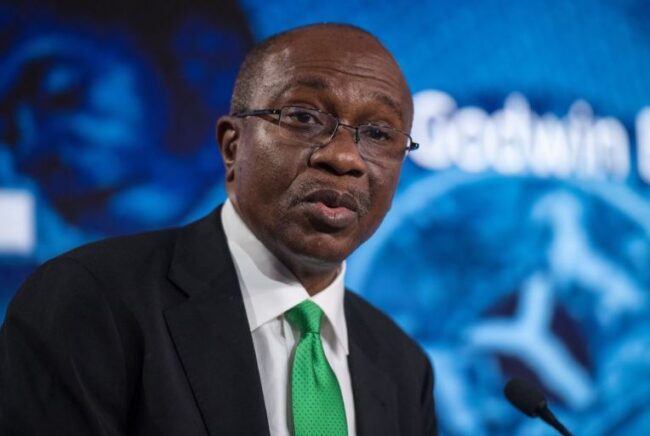 Bayo Onanuga, an ally of the president-elect, Bola Tinubu, on Tuesday said the Governor of the Central Bank of Nigeria (CBN), Godwin Emefiele "will be remembered as a sadistic, wicked boss of the bank who inflicted unprecedented hardship on our people, causing anger, pains, deaths".
POLITICS NIGERIA reports that the CBN said the old N200, N500 and N1000 notes remain legal tender until December 31, 2023.
Isa Abdulmumin, CBN spokesperson, announced the development in a statement on Monday night.
Recall that not long ago, the Supreme Court invalidated the Naira redesign policy introduced by the CBN, citing a defective timing and implementation.
Delivering judgment in a suit instituted by three states of the federation, a seven-member panel of the apex court held that the old N200, N500 and N1000 notes remain legal tender until the end of the year.
However, over one week since the verdict, neither Emefiele nor the Attorney-General of the Federation, Abubakar Malami, made any official statement about compliance with the apex court ruling.
The uncertainty about the true status of things prompted traders and businesses across the country to continue rejecting the old currency.
The apex bank's statement comes few hours  after the presidency said the CBN had no reason not to comply with court orders on the excuse of waiting for directives from President Muhammadu Buhari.
Reacting after the CBN broke its silence, Onanuga wrote on his known Twitter handle: "Godwin Emefiele of CBN ends as the fall-guy of the ill-conceived, illegal currency swap in our nation's history.
"He will be remembered as a sadistic, wicked boss of the bank who inflicted unprecedented hardship on our people, causing anger, pains, deaths."