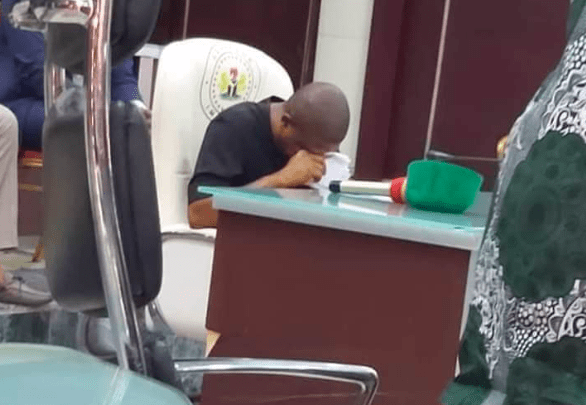 Details have emerged on why the Supreme Court declared Hope Uzodinma of the All Progressive Congress (APC) as the duly elected governor of Imo state.
In a unanimous judgment by a seven-man panel of justices led by the Chief Justice of Nigeria, CJN, Justice Tanko Muhammad, the apex court held that Ihedioha, who contested on the platform of the Peoples Democratic Party (PDP) was not duly elected.
According to the ruling, Uzodinma polled 236,600 votes from 388 Polling Units spread across the State, which were wrongfully excluded during collation by the Independent National Electoral Commission (INEC).
So, the Supreme Court gave him back the PUs, making his total votes surpass that of Ihedioha.
In the lead judgment delivered by Justice Kudirat Kekere-Ekun, while other members of the panel concurred, the apex court said it was satisfied that the lower tribunal wrongly evaluated Uzodinma's case when it failed to countenance a proof of evidence that was brought before it by a police officer that testified before it as the PW-54.
It, therefore, noted that results from the canceled polling units amounted to 213, 295 votes, adding that Ihedioha was returned elected, based on a wrong computation of results
"There is merit in this appeal; it is hereby allowed. Majority judgment of the lower court affirming the election of the 2nd Respondent is hereby set-aside", Justice Kekere-Ekun held.
After the addition of all the unlawfully canceled votes of Uzodinma, she declared that the majority of lawful votes cast did not duly elect Ihedioha.
"His election is declared null and void and is hereby set-aside".
The apex court, therefore, ordered the immediate withdrawal of the Certificate of Return issued to Ihedioha by  INEC and ordered that a fresh Certificate of Return should be issued to Uzodinma forthwith.
The court also ordered that he should be sworn in immediately as the governor of Imo state.