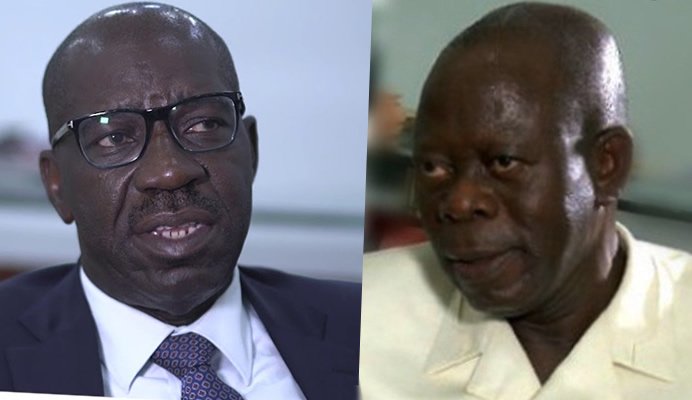 The quarrel between Adams Oshiomole and his successor, Godwin Obaseki accelerated on Tuesday after the latter announced his resignation from the All Progressives Congress, APC shortly after meeting President Muhammadu Buhari.
Shedding light on the issue, Presidential Spokesman, Femi Adesina during a recent interview with Attah Ikideh, disclosed that President Buhari tried severally to settle the rift between both men but neither refused to shift position.
"One thing about the president is that he likes to be fair to everybody,"
"So those who are complaining he has not done this, he has not done that, they don't know what he has done."
"What he has done is to meet with the parties separately. And he has been doing this for more than a year since the crisis in Edo began. So, if the people are in entrenched positions and refuse to shift ground, what would the president do as a democrat? You allow the process to run its course." Adesina said.
He further disclosed that the President met with both men separately on more than one occasion, admonishing them to follow the party's constitution.
"What people expect the president to do is to legislate things, to order Obaseki 'No, step down' or order Oshiomhole 'No, give him the ticket'. That is not democracy. When you begin to order and legislate things like that you would be unfair to one party," he said.
POLITICS NIGERIA earlier reported that Obaseki was disqualified from contesting the Party's gubernatorial primaries by a screening committee last week. He officially left the party today alongside his deputy, Philip Shuaibu.