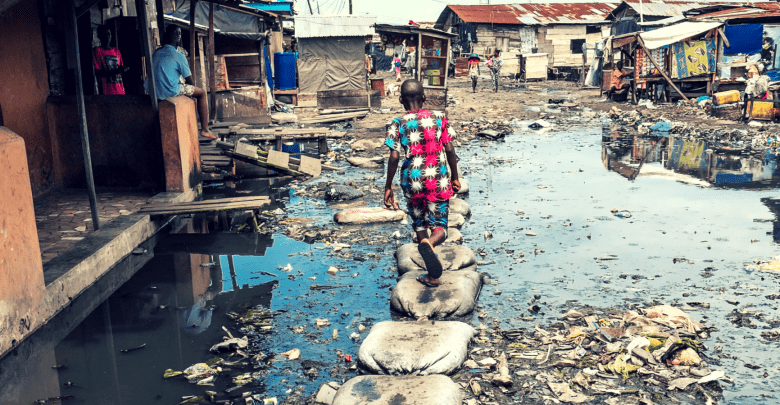 A senior economist with SPM professionals, Paul Alaje, has shared insights on how religion and culture have affected the poverty rate in Nigeria.
Recent data from the National Bureau of Statistics (NBS) showed that 82.9 million Nigerians are living in poverty. According to the Nigerian Living Standards Survey (NLSS) report released by the NBS covering the year 2019, 40.1% of Nigerians are classified as poor by national standards.
While Lagos is the state with the lowest rate, Sokoto topped the chart with 87.7percent. Mr Alaje, who appeared on an Arise News television programme, said the statistics are scary.
"I think we should just look at it and for me that we need to look at this with a lot of caution. If you say we have 82.9 million Nigerians, approximately 83 million, are living below $1 90 cents a day, It's scary."
He stated that the ratio of Industries to religious organisations in some parts of the country also contributed to the poverty rate. "… One industry to 300,000 people… where do people get job- a religious organization or in a factory or a company?"
He added that the rate in Lagos is expected because the number of industries and companies is more than religious organisations, noting that it is a port city.
"Yes, then Osun State is not a port city… the poverty rate there, according to this report, is much lower compared to States like Kano states with large population control."
Mr Alaje lamented the lack of access to toilets, power supply and other social amenities in some states, particularly in Sokoto."A few number of people have access to power supply and total number of people that use either cooking gas or stove to cook is very very very small particularly when you look at the majority in the rural community."
"Culture and religion play a major significant role to keep our people in poverty. Religion is very good. It is also good we protect our culture but when this culture and religion we keep us in abject poverty… I think we need to think twice," He said.
Speaking further, the economist explained that the remaining 59.9 Nigerians are not living in prosperity.
"It means that there are people are living below the poverty line. There are people that are living on or above the poverty line. And of course, there are people who are living sufficiently. So, a significant part of Nigeria living majorly below the poverty line and some are living just above the poverty line, of course very few proportions a living which in spite of our crude oil Revenue."
Mr Alaje opined that the fact that the statistics came before the dwindling of the oil prices in the global market is worrisome.
"Also, we have generated at that period before nature we have now in crude oil prices. In fact, a lot of those in that region. It has not reflected on individuals…"