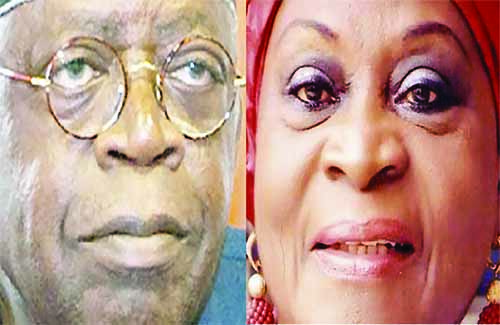 Senator Kofoworola Bucknor-Akerele, a former deputy governor of Lagos State during the administration of Asiwaju Bola Tinubu, has said the 2023 presidential hopeful terrorised her while they worked together.
POLITICS NIGERIA reports that Senator Bucknor-Akerele was Deputy to Tinubu between May 1999 and November, 2003. Both politicians however don't see eye to eye in recent times.
"He has different behaviours. In fact (he fought me) with charms and all."
"So later, Awishe Savage called me and advised me to resign."
"My mother also called me and reminded me that I am her only child, and she is aged. She asked me to resign," Bucknor told Alaroye in a recent interview in Yoruba.
This newspaper recalls that Bucknor-Akerele and Tinubu were both NADECO members.
NADECO was a pro-democracy organization whose members protested against the military government of General Sani Abacha over the annulment of the June 12, 1993 election which Moshood Kashimawo Olawale (MKO) Abiola won.
When Nigeria returned to Democracy in 1999, Afenifere leaders convinced Bucknor-Akerele to become Tinubu's deputy.
However, things fell apart when Bucknor-Akerele accused Tinubu of attempting to take over the Alliance for Democracy (AD) "and I feel that I could not follow him in that scheme", she said.