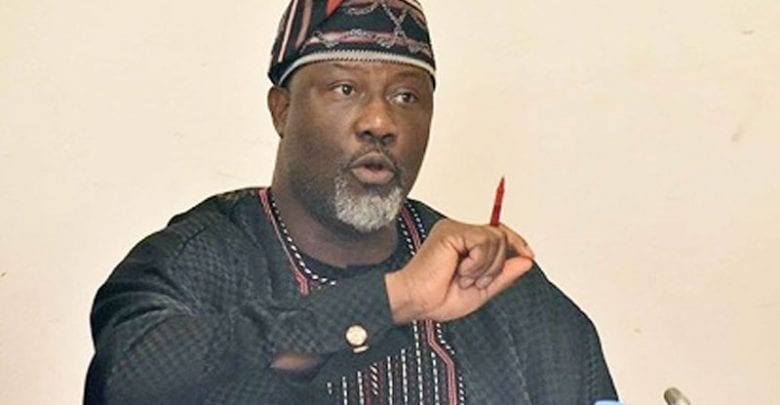 Former lawmaker, Dino Melaye, on Wednesday said his "winner's status is not tied to any election".
POLITICS NIGERIA had reported that the lawmaker representing Kabba/Bunu Ijumu Federal constituency, Tajudeen Yusuf, defeated Melaye to clinch the Peoples Democratic Party (PDP) senatorial ticket in Kogi State.
In a rerun election held Tuesday in Kaba, following a tied result of 88 votes apiece after Monday's delegates' election, Yusuf defeated Melaye, who represented Kogi West in the eighth Assembly with 163 votes to 99.
Some commenters linked Melaye's defeat to the strong influence of Governor Nyesom Wike of Rivers State, who is a presidential hopeful.
Melaye is former Vice-President Atiku Abubakar's anointed candidate and Wike is supporting T.J. Yusuf.
SDM, as Melaye is fondly called, seems unperturbed following his loss. He reiterated his loyalty to Atiku, who is hoping to pick the PDP's presidential ticket in respect of the 2023 election.

"I am a winner. My winner's status is not tied to any election. It is my eternal heritage. Dino is Dino. I am very proud to be associated with Atiku Abubakar. A true Patriot, consumate [sic] humanitarian and passionate Unifier. Don't make a mistake Dino is coming," Melaye wrote on his known Twitter handle.