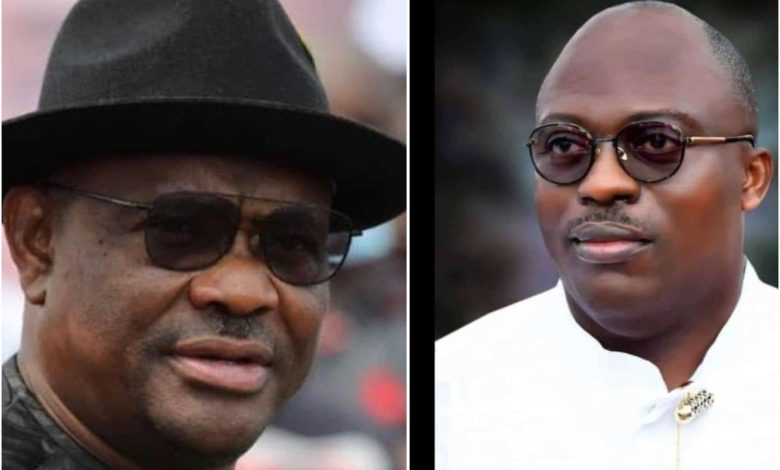 Outgoing Rivers State governor, Nyesom Ezenwo Wike, has denied reports on social media about a purported disagreement between him and the state governor-elect, Siminalaye Fubara.
It would be recall that there were reports on social media that there had been a face-off between the governor and the governor-elect, following decisions of the latter to invite the presidential candidate of the Peoples Democratic Party (PDP), Atiku Abubakar, and other leaders of the party, to his inauguration without the former's consent.
But, speaking on Wednesday during the commissioning of the 250-bed Pamo University of Medical Sciences Teaching Hospital in Iriebe, Port Harcourt, Wike described the rumour as "baseless."
He said: "Let me state it here that we are not quarreling. People have been peddling the rumour that we (the governor-elect and myself) are quarreling; instead of them to be happy about the good works we are doing for the state."
Wike used the occasion to announce the donation of sum of N500million for the smooth take-off of the hospital, saying that Rivers indigenes, who have benefited from the state government's scholarship will have to work for the state for a number of years.
The governor said: "We will support you with the sum of N500million to continue with the good work you are doing."
Earlier, the Chairman of Pamo Educational Foundation and Pro-chancellor of Pamo University of Medical Sciences, Dr Peter Odili, described Wike as the best governor Rivers has ever produced.