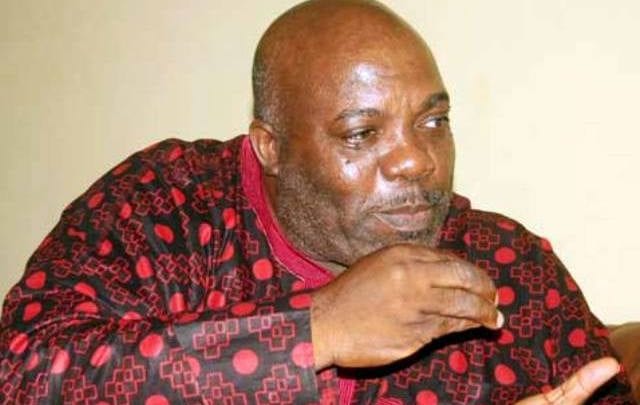 Former Senior Special Assistant on Public Affairs to former President Goodluck Jonathan, Doyin Okupe has said that he came face-to-face with death while battling the COVID-19 pandemic.
POLITICS NIGERIA reported how Mr Okupe and his wife tested positive for the infection three weeks ago.
The couple have, however, been discharged after recovering from the killer-disease.
Meanwhile, in an interview with Vanguard, Mr Okupe narrated how he survived the chronic respiratory illness.
He said life at the isolation centre was psychologically traumatic and distressing.  "We had all the good care possible. Good, neat, and modern environment.
He said, "Mr Okupe explained that anyone who does not believe that the pandemic is real is in self and destructive delusion.
"I do not speak vanity. I have gone through the drill. I came face-to-face with Covid-19 and the possibility of death."He pleaded with all Nigerians to believe that this scourge is real and dangerous so as to save lives even at the expense of hunger.
"It is an epidemic. Throughout world history, no epidemic lasts forever. It has come but it will soon go. Maybe July or August. So let us endure just for a little while. If you need not go out, please don't. Don't receive visitors, even friends and family till all this is over.
"Commenting on the healthcare system in Nigeria, Mr Okupe said the health system is in a deplorable state.
" It has always been. Most African countries do not invest in health.  So this has put us in a quagmire.  However, this is not the time to apportion blames. What will be a monumental disaster is if, after this, we do not change and prioritise our needs."
The former Presidential aide noted that contracting coronavirus is not a death sentence as many portray it.
He said the majority of affected cases (90 to 92%) will be mild to moderate and most will not require hospitalization and may even get healed without treatment.
"Some 8% will be severe and about 3% or less will eventually suffer fatality. Out of the 3% that die, a very high percentage will be due to old age and co-morbidities," he added.