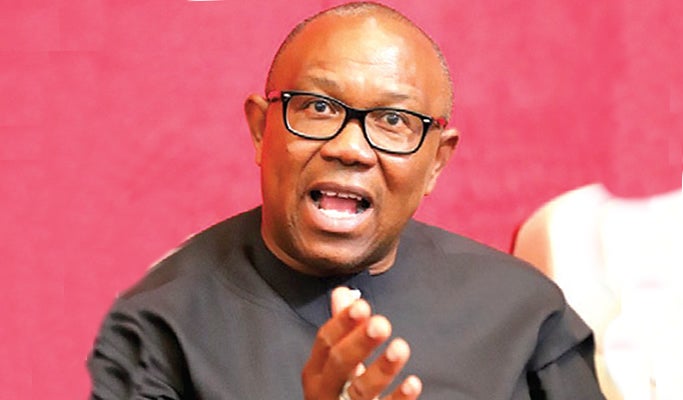 Former Vice Presidential Candidate of the Peoples Democratic Party, PDP, Peter Obi has raised alarm over the activities of fraudsters impersonating him on Social Media.
According to a statement on Thursday by his Media Adviser, Valentine Obienyem, the former governor has no Facebook account neither will he carry out any empower program via social media.
"I just came back from the office of one of the security agencies, where I had gone to lodge a complaint about fraudsters registering facebook and other social media platform accounts in the name of Mr Peter Obi, the Vice Presidential candidate of the PDP and the past Governor of Anambra State."
"We shall keep informing the public and hereby plead with anybody that sees this warning to kindly help us circulate it."
"The fact is that Mr Peter Obi does not have Facebook accounts and WILL NEVER USE ANY SOCIAL MEDIA PLATFORM ACCOUNT FOR EMPOWERMENT PROGRAMME OF ANY SORT. Please ignore any person advertising any manner of empowerment or requesting your bank account. Treat that person as a fraudster and a criminal that he is."
"The other day some of the fraudsters that were apprehended, on being questioned disclosed they love using Obi's name because people believe and trust the name and are easily persuaded that if he said he would do anything that he would most likely do it. This may sound inviting to the fraudsters, rest assured that we follow such cases to a logical conclusion and if you dare, you will be caught and prosecuted," he said.