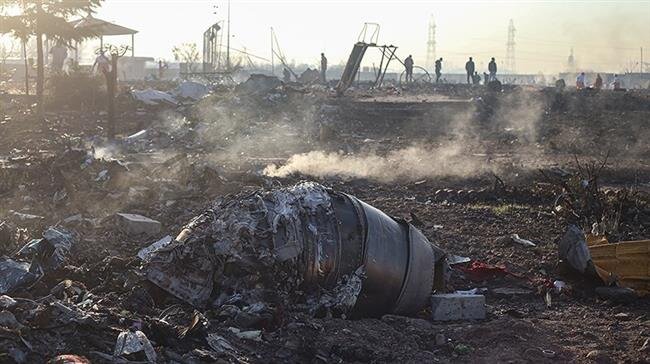 Ukraine International Airlines President Yevhenii Dykhne has said he never doubted that the airline had not caused the crash of its passenger plane in Iran.
The Ukrainian government revealed that eleven of its citizens, including nine crew members, died in the plane crash that killed 176 people on Wednesday.
In a statement released on social media on Saturday after Iran said it had mistakenly shot down the plane, Dykhne wrote: "We didn't doubt for a second that our crew and our plane couldn't be the cause for this horrible plane crash.
"These were our best guys and girls. The best,"
Tehran, in a statement on Saturday, expressed deep regret, saying it had mistakenly shot down a Ukrainian plane, killing all 176 aboard, despite initially denying it brought down the aircraft in the tense aftermath of Iranian missile strikes on U.S. targets in Iraq.
Wednesday's crash has heightened pressure on Iran after months of friction with the U.S. In reaction to the death of its general Qasem Soleimani in Iraq on Jan. 3, through a drone strike by the US, Iran fired ballistic missiles at U.S. targets on Wednesday.
Canada, which had 57 citizens on board, and the U.S.  government said they believed an Iranian missile brought down the aircraft.
Reacting to the statement, Ukraine's President Volodymyr Zelenskiy said he wanted an official apology and full cooperation, demanding those responsible to be held to account.
"The Islamic Republic of Iran deeply regrets this disastrous mistake. My thoughts and prayers go to all the mourning families," Iranian President Hassan Rouhani wrote on Twitter.
He also promised that those behind the incident would be prosecuted.