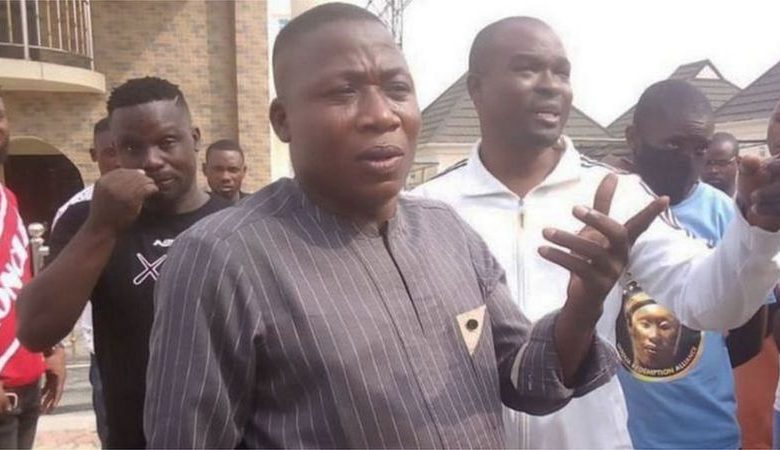 'Jabele' Tunji Omodewu Francis, a popular youth leader in Igangan town and one of the arrowheads of the anti-Fulani campaign in that axis last year, says he has no regret for inviting Sunday Adeyemo 'Igboho' to the town even as he declared that he is not averse to reconciliation, because the Fulani herders are Nigerians.
POLITICS NIGERIA recalls that Sunday Igboho gained social media tractions in January 2021 when he gave a week ultimatum to Fulani herdsmen in Ibarapa in Oyo State, to vacate the land after the killing of a popular politician, Dr. Fatai Aborode, among other past cases. Now-detained Igboho enforced his order, leading to many persons of Fulani extraction to leave Igangan town, including their Seriki (leader) who had lived all his life there.
Although, after the eviction notice, Igangan recorded a brutal night attack on the town (mid-2021) which left many indigenes and non-indigenes dead and properties destroyed, relative calm has since returned to the area.
"To the best of my knowledge, some Fulani are Nigerians and the indigenous Fulani people can live anywhere but they must be ready to chase away the foreigners among them who are causing a crisis in order for peace to reign. So, if the government wants to carry out a reconciliation, who am I to stop it? We are all under the government and we cannot fault what the government is doing to it," Jabele, a former caretaker chairman of Ibarapa North Local Government Area, told Daily Trust.
Herder–farmer conflicts in Nigeria have mainly involved disputes over land resources across Nigeria, and have been especially prominent in the Middle Belt (North Central) since the return of democracy in 1999. More recently, it has deteriorated into attacks on farmers by Fulani herdsmen, and also vice versa.