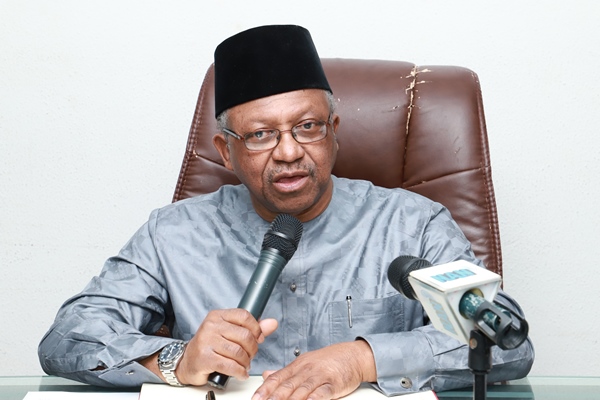 The Minister of Health, Osagie Ehanire, has denied receiving 15 Chinese doctors as reported last month. The arrival and the activities of the foreign have generated controversies amongst Nigerians and stakeholders.
Also, the health minister has made several contradictory claims about the activities of the Chinese experts in the country who arrived on April 18.
At a point, Mr Ehanire claimed the foreign nationals were at undergoing quarantine after which they would begin the job they were invited for.
Contradicting himself, Mr Ehanire stated that the experts are not the health ministry's guest but the Chinese Civil Engineering Construction Corporation's (CECC).
More so, in one of the daily briefings of the Presidential Task Force (PTF) on COVID-19, Mr Ehanire said they have been meeting with the Chinese doctors for tips on how China was able to weather the storm of the COVID-19 pandemic.
Recently, Mr Ehanire made a U-turn, telling journalists to stop asking him about the whereabouts of the Chinese doctors. POLITICS NIGERIA reported the comment of the minister of interior, Rauf Aregbesola, who said the visas of the Chinese doctors have expired.
Mr Aregbesola did not provide much information about what the experts are up to at the moment.
However, on Sunday, the health minister said he was at the airport to receive the medical supplies and not the Chinese doctors in April.
Mr Ehanire, who appeared on a Channels Television programme, stated this while responding to questions seeking clarifications about the return of the foreign nationals.
"Well, first of all, let me correct something the company brought Sixteen tons of medical supplies at a time when we are looking at the threat of the coronavirus coming onto our country… At a time when I needed supplies to protect Frontline health workers. We needed gowns, masks, reagents…"
"So, we are very happy for the 16 tons. Let me correct the fact that it was this 16 tons that came from China that I went to receive at the airport and these gentlemen ladies and gentlemen, were in the same aircraft. So I also welcomed them and thanked them for coming and bringing the 16 tons of goods that benefited the health system," he said.