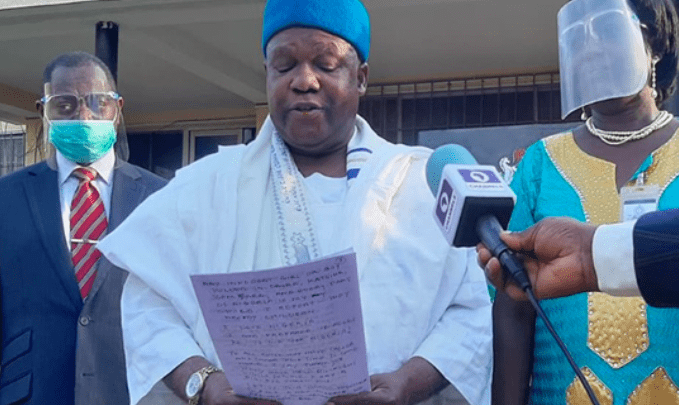 A former Deputy Governor of the Central Bank of Nigeria, Dr Obadiah Mailafia, has insisted that the commander of the dreaded Boko Haram group in Nigeria was a serving Northern governor.
He said this while addressing reporters on Wednesday immediately he was freed by the Department of State Services in Jos, Plateau State. The former ADC Presidential Candidate was interrogated by the officials of the security agency for more than six hours over an interview he granted a radio station on Sunday.
Maliafiaya noted that he won't retract his statement, saying that one of the repentant Boko Haram members made this known to him. The former CBN noted that he would not keep silent on the matter even if it meant for him to die.
He, however, urged the federal government to end to the killings in Southern Kaduna and other parts of the country.
Mailafia said, "If I retract anything, I won't be able to leave this place. I am a man of peace, I am not a man of violence.
"I must never give up on Nigeria, if need be, I will die for Nigeria."