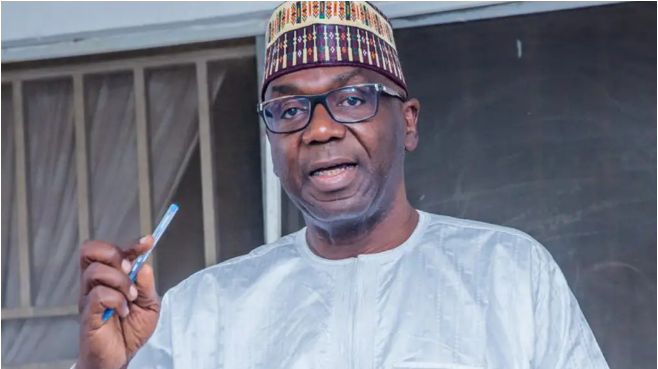 Governor AbdulRahman AbdulRazaq of Kwara State has vowed not to share government resources with any member of the ruling All Progressives Congress (APC).
He made this known on Friday while briefing journalists at the Government House, Ilorin on his administration's achievements in the last one year.
AbdulRazaq condemned his party members who criticised him for not sharing state government's money with them like previous administrations. He insisted that he would rather continue to share projects across the nooks and cranny of the state.
Speaking further, AbdulRazaq noted that his government inherited a state with huge water scarcity, unfunded education system, uncompleted and abandoned projects, moribund health care system, agriculture and infrastructure.
He said: "Our people have been complaining that we are not sharing government's money since we came and I'm not going to do that.
"I will rather continue to share projects with every part of the state like I'm doing. It was the past administration's penchant for sharing money that put them into trouble  in the last year's  general elections."
AbdulRazaq added that his administration would soon roll out new state master plans in economy, energy, and agricultural sectors.
He recalled that when he took over one year ago, that the state was below zero levels saying "Everything was moribund when we came in, the education system and other sectors were in disarray"