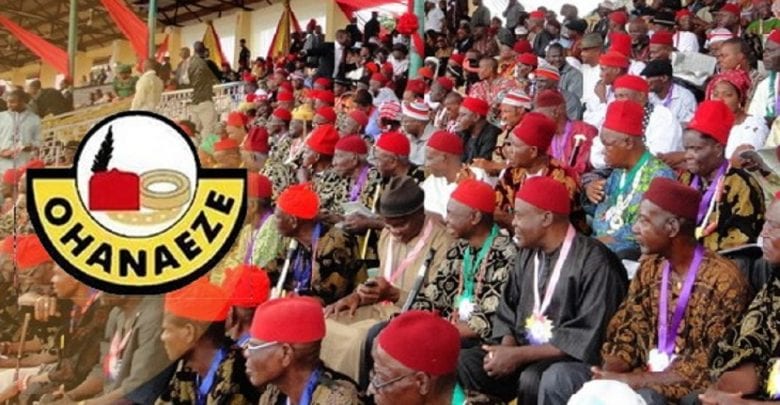 Apex Igbo group, Ohanaeze Ndigbo has expressed its disappointment in some billionaires of Igbo extraction for making cash donations to the federal government to fight COVID-19.
In a statement to POLITICS NIGERIA on Monday afternoon, signed by its spokesman, Mr Chuks Ibegbu, the group stated that Igbo billionaires that donated money to the government were suffering from 'Iberiberism'.
"Some of the Igbo billionaires that gave billions of Naira to the federal government are suffering from 'Iberiberism' as such funds hardly got to their people".
The statement further alleged that the COVID-19 Pandemic was the result of a fallout between the US and China.
"The pandemic is a fall out of the biological warfare between the USA and China", the statement read.
Ohanaeze finalized by revealing that a task force had been set up to monitor the COVID19 challenge and Palliatives in Igboland.