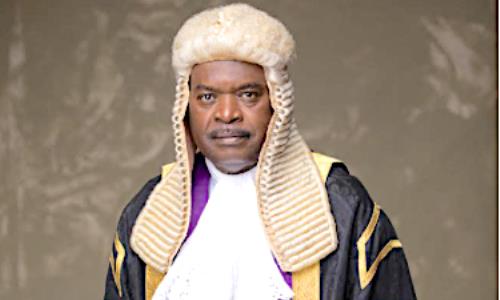 An International Criminal Court (ICC) Committee has ranked Justice Ishaq Usman Bello of the Federal Capital Territory (FCT) High Court low in its selection process.
Recall that Justice Bello was nominated by President Muhammadu Buhari as Nigeria's candidate in June 2020 to The Hague. He was nominated to join another Nigerian judge, Justice Chile Eboe-Osuji on the ICC's list of 18 judges.
But in a report of the Advisory Committee on the nomination of judges released on September 30, 2020, the ICC said Bello has no understanding and knowledge of the workings of the court and the Rome statutes.
The report added that the Nigerian is fluent in English and knowledgeable in criminal law but seems to lack the required skill needed for the ICC job and has no knowledge of the practices and procedures of the court and its jurisprudence.
According to ICC, out of 20 candidates, Justice Bello alongside six other nominees were 'only formally qualified for the ICC job, while 10 were ranked "highly qualified" and three were "qualified".
The report read in part, "The committee noted that the candidate, currently Chief Judge of the Federal Capital Territory, Nigeria, has extensive judicial experience in criminal proceedings. The committee noted that the candidate was articulate and knowledgeable regarding criminal law and procedure at the national level.
"The committee noted that the candidate does not have direct experience in international criminal law and procedure based on his answers to questions regarding the functions and powers of pre-trial and trial chambers and the admissibility of evidence collected in violation of legal provisions, and did not have in-depth knowledge of the Rome Statute or the jurisprudence of the International Criminal Court. He demonstrated, however, good general knowledge of how a judicial body should work in a multicultural environment.
"Based on both his professional experience as well as his answers during the interview, the committee concluded that the candidate is, subject to the issue of language, only formally qualified for appointment as a judge of the International Criminal Court."
POLITICS NIGERIA reports that only six judges will be elected to fill in one-third of the court's 18 judicial seats at The Hague, Netherlands and the Nigerian may not be picked as a judge in the court.
The ICC which began functioning on July 1, 2002, is an intergovernmental organisation and international tribunal which has jurisdiction to prosecute individuals for the international crimes of genocide, crimes against humanity, war crimes, and the crime of aggression.