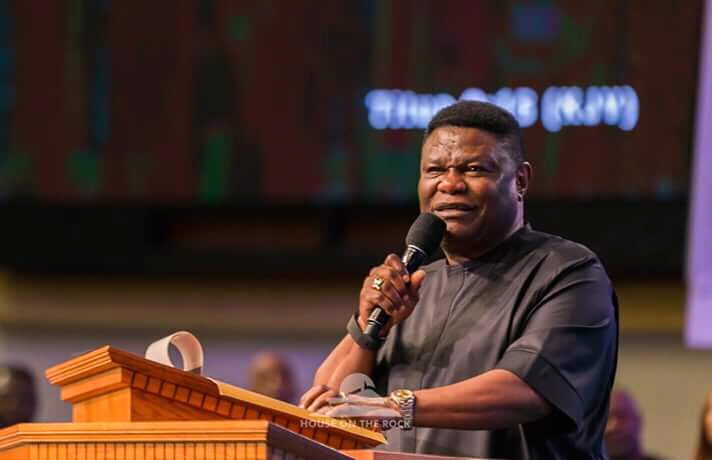 The Presiding Bishop of The Redeemed Evangelical Mission (TREM), Dr. Mike Okonkwo has endorsed the ongoing #EndSARS protests saying that anyone against it is an 'enemy' of Nigeria.
Okonkwo during a sermon last Sunday, thanked God for Nigerian youths for saying that 'Enough is Enough'. Thousands of youths all over Nigeria have taken to the streets to protest against Police brutality and bad governance. In his words;
"We thank God for our young people who have said 'enough is enough'. I knew that a day like this would come. I knew it that it's coming, that one day another generation that will say to us, listen you cannot stop us".
"You can't stop them, if you like shoot them, they will be there. They have right to say 'no!' to impunity. it is called civil disobedience."
"They are not carrying any gun, they are not killing anyone. Have you ever seen such protest before in your life? Have you ever seen where people are protesting and cleaning the streets? have you ever seen that? Taking care of themselves, refusing money? what other thing do you need in Nigeria?"
"Anyone who is against them is an enemy of Nigeria!".
Okonkwo stated further: "This is not about political party. It has nothing to do with party. it has to do with the fact that we have suffered too much in Nigeria. It is 'Banana Republic'. Nothing is working".
Bishop @drmikeokonkwo of The Redeemed Evangelical Mission (TREM), endorses the #EndSARS Peaceful Protest Movement #EndPoliceBrutalityinNigeria #ENDBADGOVERNANCE#EndInsecurity pic.twitter.com/e7zLn2dppO

— Reno Omokri (@renoomokri) October 19, 2020