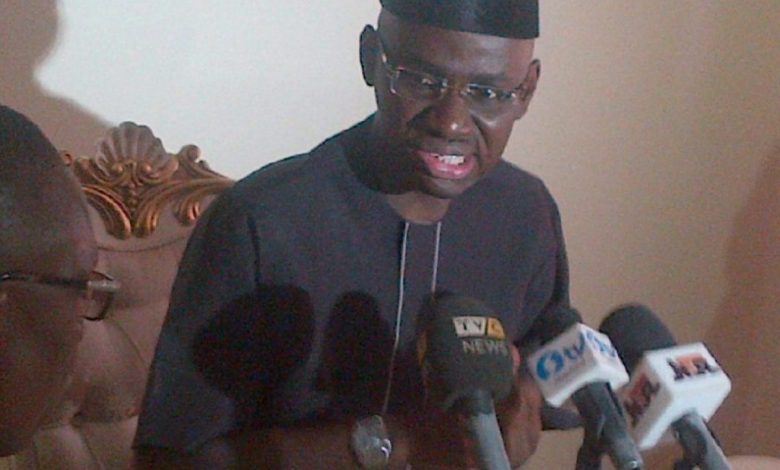 Former Deputy National Publicity Secretary of the All Progressives Congress (APC), Comrade Timi Frank, on Friday, queried President Bola Tinubu for attempting to ensure his academic records are not released.
Frank, an ally of Tinubu's political rival, Atiku Abubakar, asked the president to stop embarrassing Nigerians with his desperation to frustrate the release of his academic records from the Chicago State University (CSU).
Frank, in a statement in Abuja, wondered what Tinubu has to hide, prompting him to hurriedly appeal the judgement of a US Magistrate Court that ordered CSU to release his academic records.
"If you know you have clean academic records, why are you fighting to stop their being released?
"What 'severe and irreparable harm' will you suffer if the records are released?" Frank queried.
He called on Nigerians to own the fight to ensure that the president has authentic academic records and not to leave the efforts to an individual due to the potential political and diplomatic damage it can do to Nigeria if glossed over.
Frank said: "This fight should not be for Atiku Abubakar alone. Nigerians must rise up and demand to know the academic records of their president.
"Tinubu's desperate attempt to buy time with his recent appeal is a huge embarrassment to Nigerians both at home and in diaspora. Why does the court ordered release of Tinubu's academic records appear like a matter of life and death to the president?
"Tinubu, please stop embarrassing Nigerians through this do-or-die attempt to stop your academic records from being released. Nigerians are eager to know who their president really is.
"The more you fight to conceal your academic records, the more you damage the image of the country and its ability to attract investors who want to do business with genuine and trustworthy partners and not those believed to have skeletons in their cupboards.
"Are Nigerians not entitled to know the authentic academic qualifications of their president?"