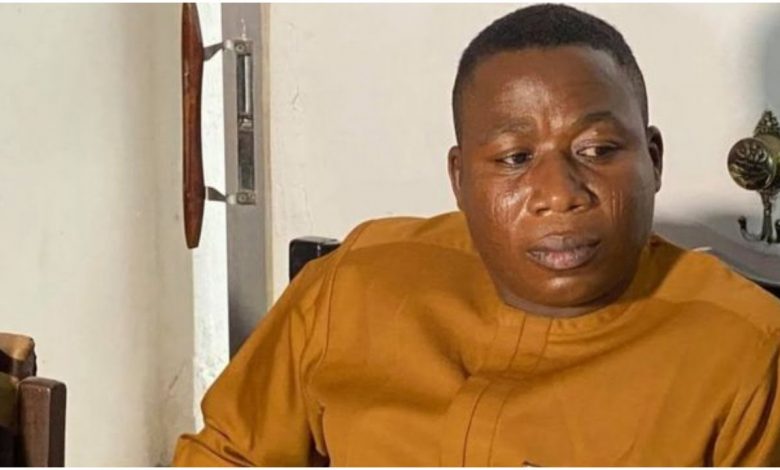 Chief Agoro of Igangan land, Salaudeen Kolawole, says while there has been an appreciable calmness in the Oyo State community since the eviction notice issued by Sunday Adeyemo 'Igboho' this time last year, the land is still in search of stability.
According to him, "we are grateful to Sunday Igboho".
Chief Agoro also stated that the Igangan town is in dire need of funds to mobilize and equip vigilantes to guide other communities within Igangan.
POLITICS NIGERIA recalls that now-detained Igboho on January 15 2021 issued a seven-day ultimatum to Fulanis to leave Yorubaland after he stormed the Igangan residence of the Seriki Fulani, noting that the Yorubas could no more bear being killed in their land by Fulanis. He enforced his threats subsequently.
"One year after, I can tell you we still don't have peace in the community. Once in a while, we hear of one or two attacks in Igangan environs. So far, we have been relying on the vigilantes and hunters to secure the community but we need the support of the government to come to our aid to mobilize our hunters against the marauding herders," Chief Kolawole told Daily Trust.
He added "Farmers can now go to farm without fear or intimidation. We can say we are relieved after their eviction and we are grateful to Sunday Igboho for making this possible."
Meanwhile, Chief Kolawole said members of the community are praying to God for the release of Igboho whom they described as their saviour.