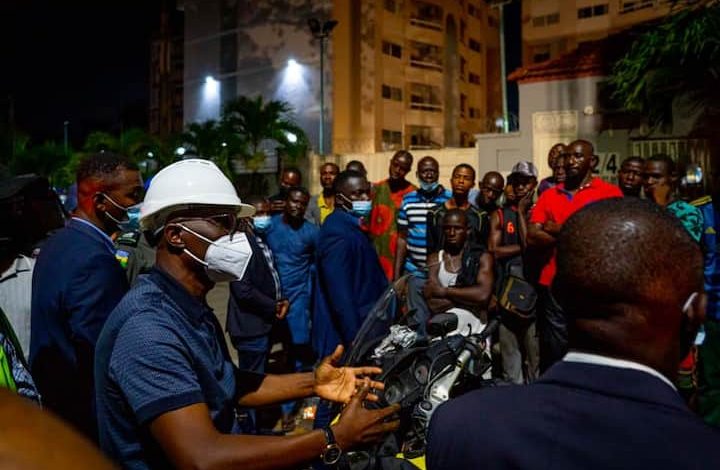 Rescuers are still searching for survivors in the rubble of a collapsed building that trapped dozens of people in Ikoyi, Lagos.
The death toll had risen to 22, officials added.
Gbenga Omotoso, the Lagos State Commissioner for Information, said a six-member impartial team of engineers, architects, and urban planners had been created to "ascertain what went wrong and recommend measures to forestall further occurrence".
A month has been given to the panel to submit its conclusions.
The collapsed building was one of three blocks intended to contain high-end residences in the upscale Ikoyi neighbourhood.
Officials say at least 22 people have died, while nine others have been recovered alive and are being treated in hospitals.
Building collapses are common in Africa's most populous nation, where standards are regularly disregarded, and building materials are generally of low quality.
When the building fell, Lagos Governor Babajide Sanwo-Olu stated there was no record of who was there and how many people were present.
"Unfortunately it has also been difficult for us to identify anyone, or anyone to come forward as the project manager, or a staff of the developer or contractor," he said during a visit to the site.
Authorities said some building infractions were discovered during construction earlier this year but did not say whether these had been addressed.