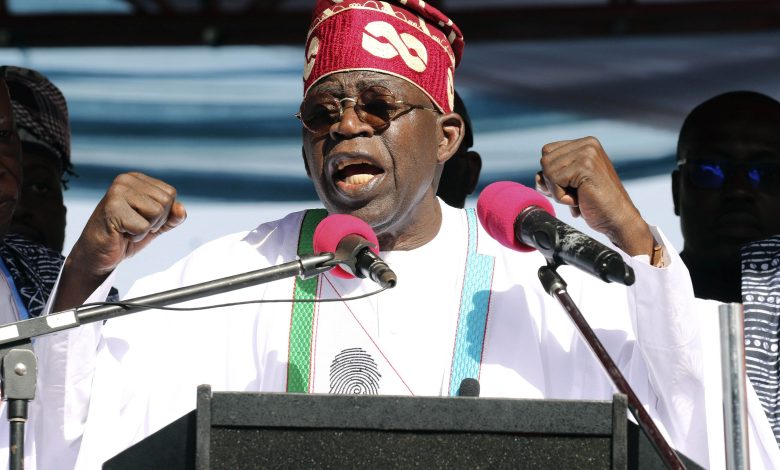 President Bola Tinubu has said that his administration will work tirelessly to end hunger, poverty and hardship in the country.
Speaking during his nationwide broadcast on Sunday, President Tinubu noted that he is aware of the pains endured by Nigerians.
The president noted that his government is working hard to lay a solid economic foundation for the country.
Delivering his speech in commemoration of the country's 63rd Independence Day anniversary, Tinubu recalled that during his May 29 inauguration as the nation's president, he called for the end of the fuel subsidy, among other reforms.
He said that such reforms were necessary to put the nation on the path of "prosperity and growth."
"At my inauguration, I made important promises about how I would govern this great nation. Among those promises, were pledges to reshape and modernise our economy and to secure the lives, liberty, and property of the people.
"I said that bold reforms were necessary to place our nation on the path of prosperity and growth. On that occasion, I announced the end of the fuel subsidy," he stated.
The President, while noting that reforms may be painful, assured that the nation is on its path to a future where "hunger, poverty, and hardship are pushed into the shadows of an ever-fading past."
He also added that the country will be in a position where its fruits and abundance are " fairly shared among all, not hoarded by a select and greedy few."
Tinubu said the Nigerian people must endure to reach the good side of "our future," adding that today's burdens which are shouldered by the masses ought to have become a thing of the past.
The President noted that his administration is doing all within its capacity to ease the stress on the masses through reforms.
He said that his government has started direct fiscal and monetary policy to fight inflation, encourage production, ensure the security of lives and property, and lend more support to the poor and the vulnerable.
The President also announced the approval of N25,000 provisional allowance for junior federal workers over the next six months.
He equally announced the set up of an Infrastructure Support Fund for states to invest in critical areas, part of which are the funds received by state governments to provide relief packages against the impact of rising food and other prices.
The President also disclosed the plan to deploy "cheaper, safer" Compressed Natural Gas buses across the nation which will operate at a fraction of current fuel prices, thus positively affecting transport fares.